Official Nominations: Up Where We Belong. Eye Of The Tiger. How Do You Keep The Music Playing? If We Were In Love. It Might Be You
Two big hitters this year, with Up Where We Belong getting the official win. There's no doubting its success as a standalone song or within the movie, and I do like it as a song. However, I can't stand the original version – Joe Cocker can't sing for shit and Jennifer Warnes gives a poor account of herself too. Even if we had two stronger vocalists performing here, there's still only one winner for me. Eye Of The Tiger is the best movie song here, no question. Sure we can sneer at how cheesy and 80s it is, but in truth it hasn't lost any of its punch over the decades. It's a song that has been endlessly parodied and mocked, hell it's even a song me and a friend from school did our own version of – 'Rising up, back on my feet – bring my balls back to baby!' No, I don't get it either, but there you go. You hear that opening bass, then those chords come in, and you're ready to go 15 rounds with Clubber Lang. You'd be beaten to death inside 8 seconds of course, but the song still gets you pumped up to believing you're a God. In that respect, it's perfect for the film too.
How Do You Keep The Music Playing is an overly sweet song for a Burt Reynolds and Goldie Hawn vehicle. It's another duet, in keeping with the sexy stuff going on in the film, but it's a dreary song. I always get hooked by the piano intro, but everything after it is boredom. You keep waiting for something to happen, but nothing does. Yes, Giorgo is a terrible name and it's a film starring Pavarotti. Yes, that one. The song is almost as bad as the film. I jest, but it's simply not a very good song. It Might Be You from Tootsie is pure 80s pop ballad material – all those twinkling synths, some guy delivering plaintive lines, and a hooky chorus. I like it, but then you know me and ballads. The vocals could be more interesting, the arrangement could do with a bit of updating, and the production is too sparse, but it does the job.
My Winner: Eye Of The Tiger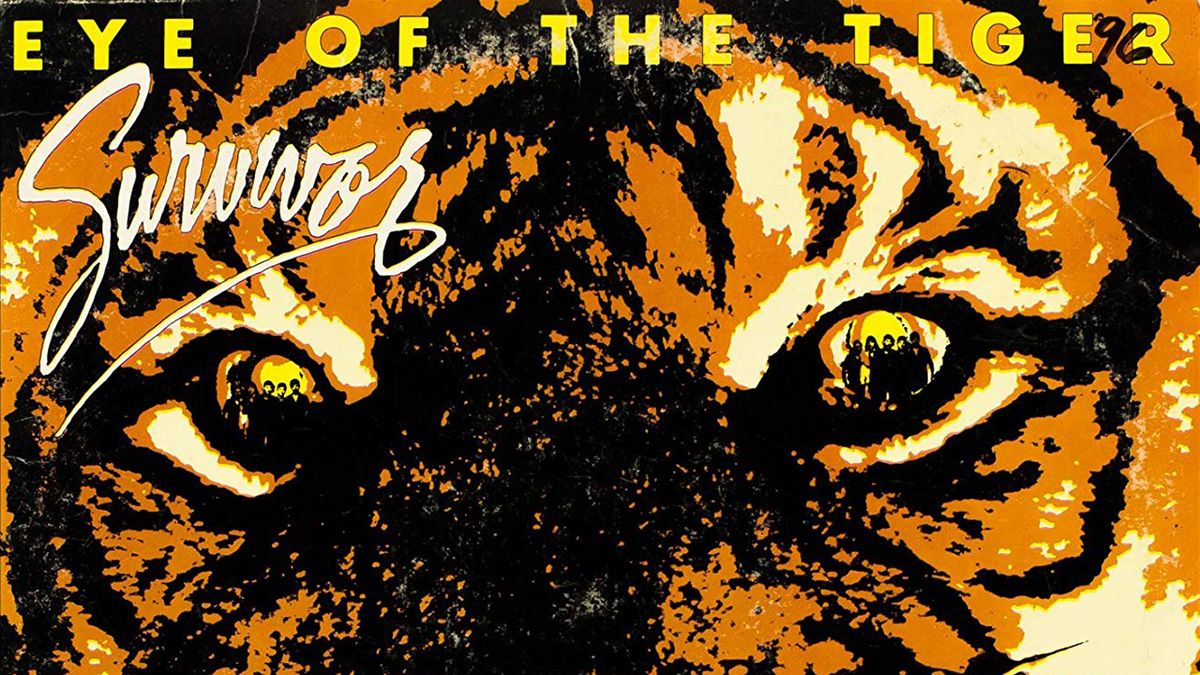 My Nominations: Up Where We Belong. Eye Of The Tiger. Cat People (Putting Out Fire). Somebody's Baby. Raised On The Radio. It's A Long Road. What Shall We Do Now. When The Tigers Broke Free.
The big two make it to my list. I love this category in the 80s, because so many great songs made vital appearances in movies with the bonus of there being hardly any musicals – superb stuff. Cat People sees Bowie adding his vocals and lyrics to Moroder's music. Bowie goes for his deeper, less breathy vocals and the first part feels like a forgotten goth classic. It descends into generic 80s rock as it progresses, but it's a hell of a lot more interesting than most of the actual nominees. Speaking of pure 80s – Somebody's Baby from Fast Times At Ridgemont High is a glorious song which has that unspoken combination of ingredients which made those hit 80s movie songs so special – I think those main ingredients are fun, innocence, and melody – and this is one which revels in all three and instantly makes you think of the movie. You know the film will have a great soundtrack if Cameron Crowe is involved – really this category could be nothing but Fast Times songs. Raised On The Radio is another of those – the main vocal is crap and it all sounds a bit weak, but it's essentially another version of Summer of 69, not quite as iconic or good as that, but you get the idea.
I generally don't like songs which simply add vocals over the main instrumental theme's melody as the come off as fake. It's A Long Road mostly works and gives me another excuse to nominate First Blood. Needs a better vocalist to do it justice. Given that The Wall is maybe my favourite album of all time (it moves between it and two or three others) you better believe its soundtrack is getting nominated here. What Shall We Do Now was replaced on the final album by the shorter Empty Spaces – I love both, obviously. The songs start out near enough identically, but this one has different lyrics, a slightly different vocal style and backing instruments and leads into a heavier, near heavy metal second section. It's dark and angry, but in the scope of the original album Empty Spaces was the correct choice. When The Tigers Broke Free (both parts) is another great original song made for the movie, almost starting out like a John Williams melody, or some military celebration horn piece. As this is The Wall, that sentiment couldn't be any further from the truth – the music of course being used in an ironic manner. This is Floyd at their most soul-rending, beautiful and horribly angry.
My Winner: Eye Of The Tiger.
Let us know your winner in the comments!