Official Nominations: Apocalypse Now. 1941. All That Jazz. The Black Hole. Kramer Vs Kramer.
While there are notable films here, it's not even close – the winner is Apocalypse Now. Even disregarding the conditions and hardships which went hand in hand with the shoot, the film stands alone as maybe the most stunning looking war film of its era. From the hyper-real napalm flames against the ghastly greens, to Kurtz and Willard's shadow encased scenes at the other end, Vittorio Storaro vision perfectly encapsulates the madness and horror of that particular war. 1941 is an altogether different war movie, a forgotten ensemble comedy directed by Steven Spielberg. It's memorable for certain action and effects sequences and feels like a worthy nomination for Fraker who continued his late 70s run of nominations. All That Jazz looks authentic, The Black Hole throws a lot of tricks into a fancy 2001 esque ending, while Kramer Versus Kramer probably doesn't warrant a nomination alongside the more uniquely shot films here.
Official Winner: Apocalypse Now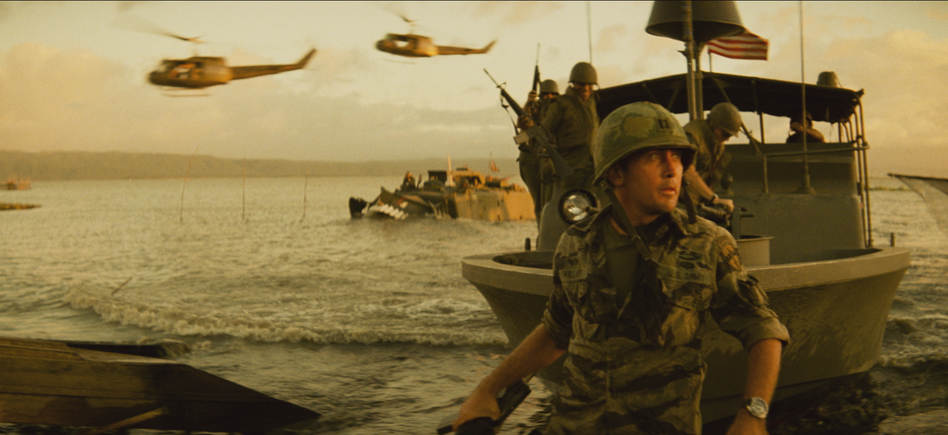 My Nominations: Apocalypse Now. Alien. All That Jazz. Dracula. Mad Max. Nosferatu. Star Trek. The Warriors.
Two of the official picks make it over to my list where I add a few brazen oversights. Alien is one of the most visually stunning films of the year, and of the decade. Derek Vanlint didn't work on many movies in his career, but his work on Alien has stood the test of time, offering a tasteful impression of true isolation and the terror which can creep from such. Gilbert Taylor's work on Dracula serves to highlight the enticing and seductive nature of the character with brighter splashes of decadent colour stepping away from the more Gothic or bleak visuals of past adaptations.
As I've mentioned on other posts regarding Mad Max, the film holds a unique place in my mind as being this bizarre assault on the senses and an unnerving, crazed look at a potential future. David Eggby's work is one of the central forces behind the atmosphere this film instils and exudes, with the film existing in this strange place between epic and low budget grime. Nosferatu does more than ape the original, with long-term Herzog collaborator Jorg Schmidt-Reinwein heightening the contrast between darkness and shadow and the misty, dying light. Star Trek repeats the trick Star Wars pulled a couple of years earlier, while The Warriors elevates a B movie action story to cult status thanks in part to Andrew Laszlo's filming notable for the subway lighting and haunted street imagery which for years made me think that's exactly what New York looked like.
My Winner: Apocalypse Now