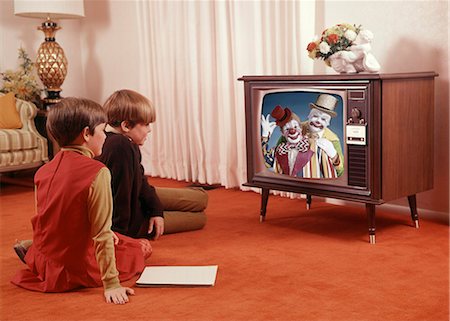 Greetings, Glancers! Today we run down the next batch of Rolling Stone's 2016 list of the greatest TV shows of all time. Have I seen them? What do I think? What do YOU think? Click here for part 1.
80. The Fugitive
Never seen it. Seen the movie. I'm surprised the show ran for as long as it did, considering shows back then were episodic rather than arc-based.
79. In Living Color
I feel like I've seen parts of this, but I have no real memory of it. It's a 90s sketch show, which is good, but it's a US based sketch show which may not be so good. FOR ME.
78. Thirtysomethings
I don't know what this is, but I can guess from the name.
77. The Walking Dead
Considering this list was published in 2016, I'm surprised The Walking Dead is so low on the list, but it was beginning to drop out of popularity around that time. I loved it, I still watch it now, but Fear The Walking Dead is now the superior show. It has definitely lost its way and lacks a decent set of characters we really care about any more, but still – zombies, blood, headshots.
76. Late Night With Conan O'Brien.
Sure.
75. American Crime Story – The People Vs OJ Simpson
Wasn't this something already done in the 90s? I haven't seen it, feels like something which would not be in the list if it were done again today.
74. The Ren And Stimpy Show
I'll be pissed if this is here but Beavis & Butthead isn't. Look, I watched it, I chuckled the odd time, but I never really enjoyed it – the animation style never sat well with me and it wasn't really that funny.
73. Transparent
Never heard of it.
72. Girls
I've heard of it – never seemed like anything I would be interested in.
71. Mr Show.
I don't think I've heard of this, but there's a slight niggling deep in my brain meat saying 'yeah, but you have heard of it because one of your mates in the 90s mentioned liking it one day'.
70. Roseanne
Naturally. One of the few US sitcoms of the era which actually translated well to both the UK and me personally. I watched this every week for a few years at least, before either giving up on it or it being moved to a different timeslot.
69. The Ed Sullivan Show
Of course. We've all seen the clips.
68. The State
This is a weird one because it sounds like something I should remember, and should have watched given it was peak 'me watching MTV' time, but I don't have any memory of it.
67. The Odd Couple
I know the music better than I know the show. I've seen parts, I may have seen a complete episode, but can't say I ever truly watched it.
66. Downton Abbey
If you read my Oscars posts, you know I'm not one for Costume Dramas. Or shows about aristocrats. This is both. My wife loved it. Her mum loves it. Other people's mums love it. They don't love Robocop. I love Robocop. Maggie Smith is made of birds.
65. Happy Days
This kind of translated in the UK, but more as a cultural statement than a thing people enjoyed. We know the music, the setting, the Fonz, the shark-jumping. I tried to enjoy it, and I think for a while I did, but unfortunately it started out for me as one of those Sunday morning shows which simply makes me think of horrible stuff like being forced to go to Sunday School/Church etc, and getting ready for actual school the next day.
64. Chapelle's Show
Never seen it.
63. The Wonder Years
Now this one was popular over here, but again it was more of a cultural touchstone than something people actually enjoyed. I couldn't get into it. It was too… soft? Not the humour I wanted as a kid, but it was never intended to be a full blown comedy. I think I'd enjoy it more now, but once again it was hindered by being a Sunday show.
62. Sex And The City
I watched this when it first made its way over here – I watched it for the boobs, of course, not for the incessant mewling of the hardcore fans and their 'ARE YOU A CHARLOTTE OMG YOU'RE SUCH A CARRIE'. Too much focus on shoes and clothes which only grew in the terrible movies, but the show was funny and did make us care about the characters and their love lives, and New York was for a while a vibrant character all of its own, until it became watered down self aware muck.
61. Your Show Of Shows
I've never heard of this, but it sounds incredibly influential and interesting.
Over to you – what are your thoughts on these shows. Do you think they deserve a spot on this list? Am I too harsh on any, and which of the ones I haven't seen would you recommend? Stay tuned for Part 3!