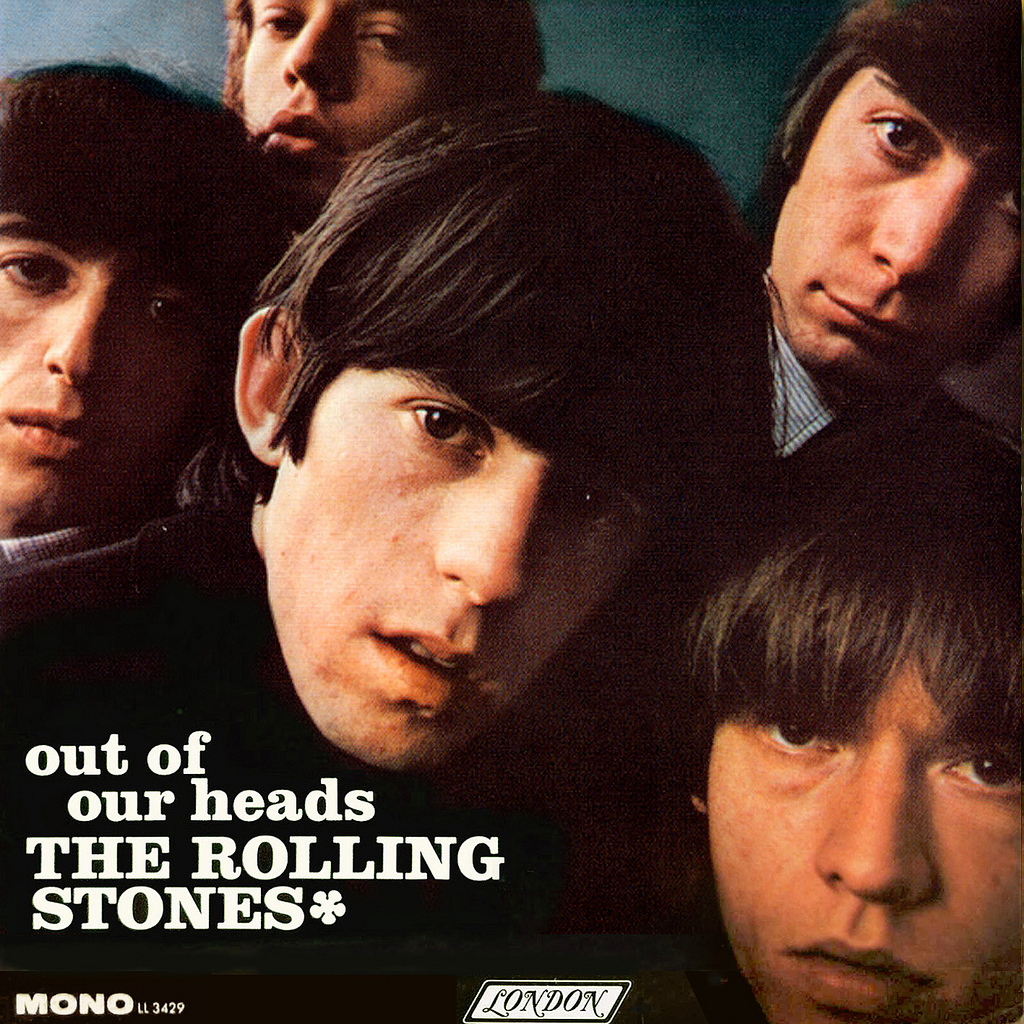 We're three albums deep and the band is still mostly a cover act. I'm aware that the US version of this album features Satisfaction, which it seems didn't get a UK album release. That's a shame, because I'm only listening to their UK stuff. Out of the twelve songs here, it looks like only three are Jagger/Richards originals, so that sucks. Let's crack on.
She Said Yeah: I know this one, maybe not this version though. The production is terrible, leaving a very tinny sound and making everything sound muddled. A shame because they're letting rip. This was always a fun song, and the band tears it a new ass. In a good way.
Mercy, Mercy: A nice guitar intro turns into an almost completely different song. The song is fine and is given that swagger and edge which the band had in spades, as well as added punch in the overdrive.
Hitch Hike: A more boring song with not much variance from the original. Any song which comes accompanied with a dance is probably going to be balls.
That's How Strong My Love Is: A more interesting song which Jagger attacks with verve. The drums are decent, the guitar very repetitive. It's under two and a half minutes long, but there's a hell of a lot of repetition in there.
Good Times: A smoother song, as you would expect from a Sam Cooke original. The style suits Jagger's vocals yet anytime he sings in this less raw style I always feel like he's being disingenuous. It's another song built on repetition, but it gets a pass thanks to being short and smooth.
Gotta Get Away: Another Stones original, this one is pretty smooth itself. Better melodies, unfortunate handclaps, rather nice. Even though I've heard the album before I don't remember this, so it can't have made much of an impression first time. I like it.
Talkin' 'Bout You: A lesser known Chuck Berry song, this one doesn't really move. It's very basic.
Cry To Me: Another slow one. I would have thought by this point that 'the greatest rock band in the world' would have been rocking a little bit more. I've never agreed with that term being assigned to the band though. Nothing wrong here, just I've heard the like of this five billion times before. Jagger gives it his all in the louder moments.
Oh Baby: More of a rocker, a straight enough cover of the great Barbara Lynn, it's still not too different from any other blues song you've heard. But for Jagger's mesmeric stage persona and a decent performance there's nothing amazing here.
Heart Of Stone: Another Stones original, this one is as boring a rote as you could possibly get, aside from the more British downbeat, discordant feel. It may as well be a cover. Jagger's solo is pretty tasty and the chorus is catchy, but the shell is worn.
The Under Assistant West Coast Promotion Man: There's that honky tonk style I can't stand. It may as well be Country. Guitars from fifty years before, repeat each lyric, 4/4, and completely drain any melody or hue from the vocals. I know some people love this stuff, but it's just not for me.
I'm Free: This one though, I've always enjoyed. One of their first major self written hits and one which has stood the test of time. Here they don't sound like anyone else, they're not aping their Blues forefathers. They sound like themselves while being in tune with the other newly formed rock bands of the time.
If you've read any of my Beatles reviews then you'll know how I feel about the early 60s practice of bands covering R'n'B songs to bulk out their repertoire. This is another of those albums – essentially a covers album with a few originals. The band don't do anything out of the ordinary with the covers but by and large they still sprinkle each with their own style. The original Stones songs fare a little better, but we're not reaching any exceptional heights. What we have is a talented, excitable band playing a bunch of average songs by people they looked up to, just to get another record on the charts. Mostly one for Stones fans only.
Nightman's Playlist Picks: Gotta Get Away. Mercy Mercy. I'm Free.