Greetings, Glancers! Today we run down the next batch of Rolling Stone's 2016 list of the greatest TV shows of all time. Have I seen them? What do I think? What do YOU think? Follow the links for Part 1, Part 2, Part 3, and Part 4.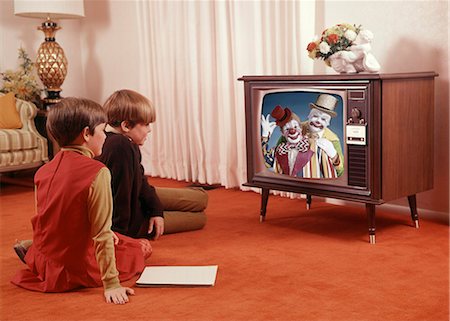 20. Cheers
The original US sitcom (not really, but you know) and the show which made every child want to grow up and sit in a bar all day, drinking. Or at the very least own a bar of your own so that your loser mates have somewhere to sit and drink all day. I haven't watched any of it in years, and while I'm sure some has dated it probably retains its charm.
19. Curb Your Enthusiasm
I haven't seen any of it and frequently mix this up with Arrested Development
18. Star Trek
Well of course. Can't say I was ever a fan, but thank goodness it exists.
17. Twin Peaks
If Buffy isn't the greatest show of all time, then surely Twin Peaks is.
16. MASH
I haven't seen all of it, episodes here and there, but an important show nonetheless and one with a fantastic cast and a winning mixture of heart, laughs, and smarts.
15. The West Wing
I never got around to finishing The West Wing, but for the time that I did watch it, it somehow made US politics interesting. Tremendous cast and writing.
14. The Larry Sanders Show
It's another one of these things. You're right, I haven't seen any of it.
13. Late Night With David Letterman
And another of these things.
12. Game Of Thrones
It was great for a while, it was over-rated all the way through, and it ended in a complete fuck up like we all knew it would.
11. Freaks And Geeks
A great show, no doubt, but seriously its cult nature in no way means it should be higher than Friends. Certainly not higher than Buffy. I love it, but come now – it's not that good.
10. The Daily Show
Didn't we cover this one already?
9. All In The Family
I hear it was influential. Haven't seen any of it.
8. Saturday Night Live
It's the daddy of 'one of those things'.
7. The Twilight Zone
If it's not Buffy or Twin Peaks, then surely, surely The Twilight Zone is the greatest TV show of all time. Utter perfection.
6. The Simpsons
I was half-expecting this to be #1, but it has lost much of its gleam in the last 20 years. If the show had ended around Season 12, it would still be heralded as the best thing ever. Hell, even Season 1 and much of 2 is tripe. But for a while there, it was one of the greatest reasons to live – to just experience the newest episode, re-watch endlessly, then requote it with friends. It went off such a steep cliff into decline like almost nothing else though, and the show it is now, is frankly embarrassing to the point that it's disgusting it still carries the same name.
5. Seinfeld
Guess what? As much as I might like this, I haven't seen a single episode.
4. Mad Men
I imagine this would drop much further back if the same poll were run today. I haven't seen any of it, but it smells like one of those shows which was great at the time but will be replaced by the next hit.
3. Breaking Bad
If I'm honest, I'm still mystified by how highly regarded this show is. I watched it, I finished it, I moved on (wait a minute, does this mean fucking Hannibal is going to be number 1?). For me, it was always watchable but it was never more than fine. I never felt an urge to stick on the next episode, I wasn't engaged by any of the characters or the plot. The humour, the darker stuff – all fine, the writing and the performances – all great. But the whole package – it just felt like another random drama to me, worth watching but perfectly forgettable.
2. The Wire
It wouldn't exist without Buffy. FACT. Oh yeah – I have it, but haven't watched a single episode. I'm sure it's great.
The Sopranos
Oh. I thought we'd covered The Sopranos already. Hence all my 'check my Sopranos' comments. It's a show that I have (not sure I have every season, but a few at least) but I have not watched any of it. It passed me by at the time. I'm sure I'd love it and every time I plan on watching it, my wife isn't interested. I'll just bite the bullet and watch it myself.
Shows I'm sad to see not included:
I'm not going to list out my favourite show, but the ones I think genuinely should have been here. Mr. Bean – a worldwide phenomenon and just as hilarious now as it ever was. The Alfred Hitchcock Hour the perfect partner to The Twilight Zone. Quantum Leap – arguably the forerunner to The X-Files and later genre TV. Farscape – the next logical leap for Sci-Fi TV, sadly ignored by the masses but an absolute titan of scope, emotional, and wisdom. Fraiser – genuinely surprised this wasn't included. Rome – I haven't seen (much of) but I understand it influenced later violent shows. Stargate – any and all of them mix together to create one of, if not the finest TV mixed Universes ever crafted, all while being incredibly entertaining. Any Of Those Scandinavian Dramas – again, I haven't seen any of them, but I hear they're very popular and of high quality. The Good Place – maybe it started after 2016. Black Mirror – I haven't seen a single episode, but I hear it's good and the sort of thing I should be watching. Band Of Brothers – seriously?
Shows I'm glad to see not included:
Hannibal – has there ever been anything more over-hyped? Prison Break – A TV movie (with worse acting) somehow expanded to multiple seasons. Family Guy – it's funny for a few minutes, nothing more. Other Random Late Night Talk Show/Standup comedian Oriented sitcom – because we had too many of these already. Dexter – come on, it was never as good as you think it was.
What glaring omissions are there for you? Which shows should I catch up on? Why is Empire's Top 100 list so much better? Let us know in the comments!