My Nominations: Yellowbeard. Uncommon Valor. Terms Of Endearment. Trading Places. Scarface. Rumble Fish. The Outsiders. The Osterman Weekend. Merry Christmas Mr Lawrence. The Right Stuff. The Big Chill.
We close out another year of Oscars coverage with another category which really should be part of the official ceremony. Yellowbeard is one of those films which seems like it could never have happened, probably shouldn't have happened, and remains a curio which always prompts amazement that it exists at all. A who's who of British talent, originally the plan was for it to be a Sam Peckinpah and Keith Moon vehicle, but instead became a Pirate movie featuring (takes a breath) an uncredited David Bowie, Spike Milligan, Graham Chapman, Peter Cook, Peter Boyle, Cheech & Chong, Marty Feldman, John Cleese, James Mason, Madeline Kahn, Susannah York, Nigel Planer, and Eric Idle. And others – you get the idea. It's not very good, but it's great to see the group of performers together.
Uncommon Valor is another one of those 'Vets return to Vietnam' movies which were all the rage for a few years, and features an interesting mix of established stars, martial artists, and new faces – Gene Hackman, Patrick Swayze, Fred Ward, Robert Stack, Randall Cobb, Kwan Hi Lim, Jane Kaczmarek, Michael Dudikoff, and Reb Brown. Even though it's an action movie, it's quite downbeat. Terms Of Endearment – it's overrated in my books, but it excels in its casting and performances. Trading Places couples peak Eddie Murphy and Dan Akroyd with Jamie Lee Curtis trying her hand at comedy alongside stalwarts Denholm Elliott, Don Ameche, Ralph Bellamy. Scarface is inevitable – Pacino, Pfeiffer, Bauer, Loggia, Mastrantonio, and F Murray Abraham.
The Outsiders and Rumble Fish both have crazy casts – I'm not going to type out all the names, but they're both a who's who of future stars. The Osterman Weekend isn't a film we've talked about so far – it was something of a critical and commercial failure, but given the source material, director, and calibre of cast it's definitely worth your time. It's a rather messy conspiracy thriller where you're not quite sure what's going on, the characters aren't sure who to trust, and nobody is very likeable – yet it stars Burt Lancaster, Dennis Hopper, Rutger Hauer, John Hurt, Helen Shaver, Meg Foster, Chris Sarandon, and Craig T Nelson.
Merry Christmas, Mr Lawrence is one of the better acted ensemble films in my list – David Bowie, Takeshi Kitano, Tom Conti, and Ryuichi Sakamoto are all great, while Eureka is another which deserves a wider re-appraisal, featuring Rutger Hauer (again), Gene Hackman (again), Mickey Rourke (again), Joe Pesci, Joe Spinell, Theresa Russell, and Jane Lapotaire. We don't need to cover The Right Stuff again, but it should be here if this were an official category, as would The Big Chill. 
I'm a bit stumped on this one, and I'd likely pick a different winner if asked again tomorrow.
My Winner: The Outsiders.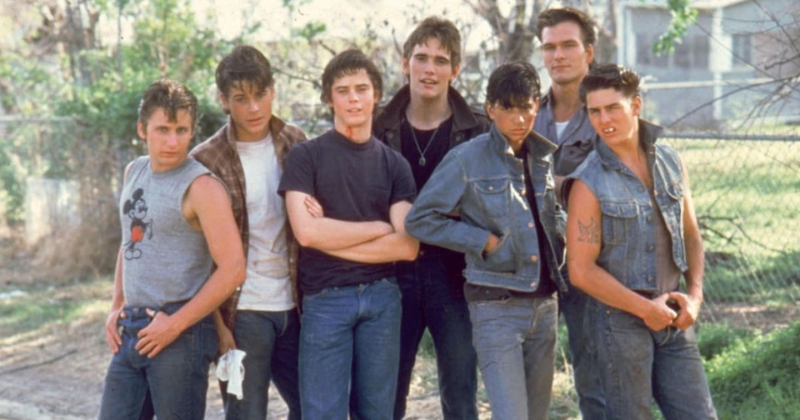 Let us know your winner in the comments!