Official Nominations: The Tin Drum. The Maids Of Wilko. Mama Turns 100. A Simple Story. To Forget Venice
1979 continues the decade's downturn in quality as the years progressed – like last year there isn't a standout choice or one film which most people will be aware of. The Tin Drum was the winner this year, but I find it a little impenetrable and overlong, following a few generations of a Polish family from the late 19th Century into WWII. It also has some dubious scenes involving an underage performer. Similarly, Wajda's The Maids Of Wilko doesn't do much for me, the well acted story of a man returning to the home of some sisters he used to tutor, only to discover them changed. Mama Turns 100 is typical comedy crap, To Forget Venice is the same, except for romance. My Winner then is A Simple Story – Romy Schneider is a women who gets pregnant, has an abortion, then deals with the suicide of one of her co-worker's husbands. Again it's hardly exceptional, but well-acted and not as annoying as some of the others here.
My Winner: A Simple Story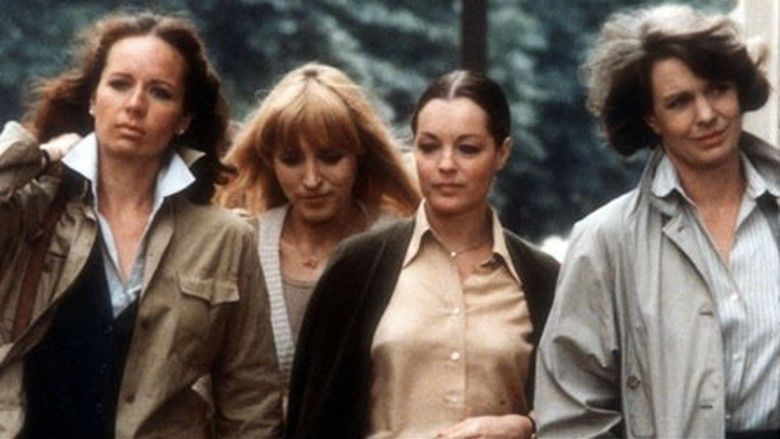 My Nominations: Love On The Run. Mad Max. The Marriage Of Maria Braun. Life Of Brian. Meatballs. Nosferatu The Vampire. Quadrophenia.
There isn't a huge list of quality films to choose from this year, so we fall back on middling work from masters. Truffaut's Love On The Run continues and concludes his Doinel series of films, this one being a montage movie as the character meets up with various past lovers as he tries to embark on his next relationship. The Marriage Of Maria Braun is Rainer Werner Fassbinder on better form following a woman's perpetual on and off relationship with a soldier during and after WWII. Life Of Brian is more manic banter from the Monty Python lads, while Meatballs introduced the world to Ivan Reitman and Bill Murray who would both go on to better things.
Werner Herzog continued his partnership with Klaus Kinski in the memorably grim and beautiful Nosferatu remake while The Who would bring another album to life with the gritty, star-studded Quadrophenia. Keeping things British is the always controversial Scum, about a place where 'bad boys went' – there was one near my house when I was young and my parents were always threatening me with being dropped off there. I don't think they ever saw Scum. Vengeance Is Mine is Japan bringing the US gangster movie style and maturity to their own shores with a twist, but my vote goes to one of the greatest Australian movies of them all – Mad Max. Australia had several notable films this year but Mel Gibson and George Miller's apocalyptic road movie is an exercise in unease and roaring V8s.
My Winner: Mad Max
Let us know your winner in the comments!