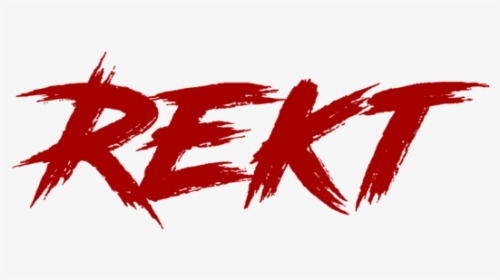 Greetings, Glancers! Today I run a more critical eye over my tenth favourite movie of the year 1992, seeking to ignore my bias and provide a fair score based on the 20 criteria I feel are most important in the creation of a film. Today's movie is Disney's Aladdin, one of the central results of the Disney Renaissance, a Romantic Adventure led by Robin Williams and set in the world of Arabian Nights. 
Sales: 5. There are going to be a lot of 5s dished out when it comes to any Disney movies which feature in my Top Tens. This was smack bang in the middle of the Renaissance, when anything the company released gobbled up every penny going. It made over half a billion at release and has probably made something similar in the time since.
Critical Consensus: 4. Potentially a 5 as this was universally acclaimed and the time and remains seen as a high point now, but several critics did give negative reviews concerning what even some of the positive reviews called out – racial stereotypes.
Director: 4. Musker & Clements reteamed after The Little Mermaid, bringing another romance but this time one with a heavier action and comedy slant. It's a feast for the eyes, ears, and heart. Feel free to go 5 here. My only criticism is that it feels a little by the numbers Disney, but you could just as easily flip that to a positive by saying it does what Disney does best.
Performances: 5. Robin Williams is obviously the star of the show but Scott Weinger and Linda Larkin hold their own as Aladdin and Jasmine, Jonathan Freeman does a great, sneering Jafar, and Gilbert Gottfried pierces everyone's earholes as Iago. It's arguably the best performed Disney film ever.
Characters: 4. Classic characters/archetypes are given a bit of an American white-washing, but at their core it's a universal bunch; the slum kid with a heart, the lonely Princess who yearns for independence, the clearly insane genie, the hapless Sultan and his scheming, power hungry advisor. Plus the side characters like Abu, Iago, even a mute flying Carpet all have endearing qualities.
Cinematography: 4. It's not quite as gorgeous as Beauty And The Beast but again showcases a leap forwards in scope and an expansion into CG.
Writing: 4. The plot is standard fare, brought into the modern day with a less subservient Princess and some meta wit. Plus Robin Williams ad libs and goes off with his own shtick which may hit or miss depending on each individual.
Plot: 3. It's a rags to riches story, a romance, and a story of redemption all in one. The writing and performances raise what is hardly the most original plot.
Wardrobe: 4. From the sheer number of main and backing characters on screen, particularly in the town and parade scenes, to the attention to detail in what would have been seen as exotic for Disney, it's all stunning.
Editing: 4. Well handled in the set pieces and services the overall pace.
Make up and Hair: 3. Detailed for the time though not as iconic as some Disney films for me.
Effects: 4. In the more adventurous scenes – the Cave Of Wonders, the Whole New World scene, the climax, it's a visual and exciting treat.
Art and Set: 4. From Day 1 Disney has known how to create worlds and dreams, palaces, and memorable places. Aladdin is no different.
Sound And Music: 5. A step down from Beauty And The Beast but stronger than most. It's not just about one song. You have the centrepiece, but you also have One Jump Ahead, Arabian Nights, and Prince Ali. Never Had A Friend Like Me is fine too. One of the more consistently strong Disney scores.
Cultural Significance: 4. Difficult to assess as a standalone because The Little Mermaid spearheaded the Renaissance, Beauty And The Beast was the crowning achievement, and The Lion King was the fan favourite. Aladdin was the next in a line of hits. It did lead to sequels, a TV show, and the inevitable remake, but whether it kickstarted an interest in Arabian media is unlikely. Arguably its greatest impact was in placing a major household name in the cast, which would become the norm.
Accomplishment: 4. It's easy to overlook how much effort and work was put into this, because we take it for granted that Disney movies will just be good. It's often more difficult to appreciate the work that goes into an Animated film. Plus, when the film works you don't think about the years it took to bring it to completion. This was a step up in scope for Disney, with more characters on screen and more complexity than other films they'd already made.
Stunts: 4. Can you give an animated movie a high score for Stunts? While there's no traditional, physical, dude in a suit jumping off a building, stunts here, you should then question how the action makes you feel. Is it bland? Exhilarating? Does it offer something you haven't seen before? Does it do it with style? My score tells you how I feel.
Originality: 3. It's a modern re-telling of an ancient tale, or a number of ancient tales. Boy meets girl. Poor boy wants to be rich. Bad guy wants power. Girl wants to be heard. Dude gets three wishes. These stories are ingrained upon us from youth. But it tells them in a fresh, up-tempo, 90s era fashion.
Miscellaneous: 4. I saw it at the Cinema, does that count? The made for TV sequel and TV show actually weren't too bad, and the videogame adaptation was notoriously difficult. All helps to create a package which feels less cynical than today's big budget cash grabs. But that could just be nostalgia talking.
Personal: 5. It's one of my favourite Disney movies. Top 5. Of course it's going to get a 5 from me. I pretty much only do musicals if they're Disney and they're animated. This is peak Disney, right before they jumped to CG, and has everything I want in one of their movies – heart, adventure, laughs, memorable songs, wonderful characters, and a world of pure imagination.
Total Score: 79/100.
Is that our highest movie score so far? Am I going to check? What's your own score? Let us know in the comments!