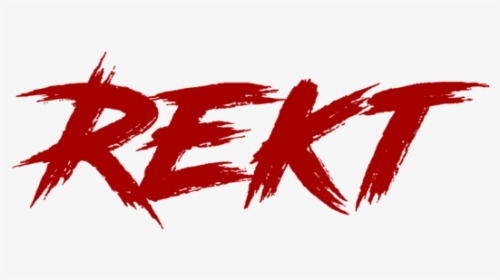 Greetings, Glancers! Today I run a more critical eye over my tenth favourite movie of the year 1973, seeking to ignore my bias and provide a fair score based on the 20 criteria I feel are most important in the creation of a film. Today's movie is Badlands, Terence Malick's tale of youthful love and violence in the middle of nowhere.
Sales: 2. It struggled to find an audience, and even as an artsy movie it failed in Europe. But it had a low budget so wasn't a significant financial failure.
Critical Consensus: 4. Looking at it today, it's universally acclaimed, but there's no doubting that much of the criticism in 1973 was negative.
Director: 5. I don't think you can go lower than 4 here. It's Malick's movie, and even at this point in his career, it's masterful.
Performances: 5. Maybe you go 4 for the relative inexperience of Sheen and Spacek, but both are incredible as the focal points of the film, ably backed up by veterans like Warren Oates.
Characters: 4. I could see some people going 3, given the prevalence of this type of story and these types of characters before and after Badlands. They're kids angry with the world, kids in love, but the characters are strengthened by the performance and the way the story is told.
Cinematography: 5. Malick films are uniformly gorgeous, here he employs a group of cinematographers to convey the American landscape.
Writing: 4. It's an excellent first-time screenplay, with just the right amount of philosophical introspection to portray these intelligent, flawed people. The narration and the speeches may put some viewers off, and the ending may frustrate.
Plot: 3. If you haven't seen the characters before, you've definitely seen the story in one way or the other; angry young lovers frustrated at the world meet, just want to be alone, go on a rampage. It was more original then that it would be now, but certainly not unique.
Wardrobe: 3. Holly is made to look very young, Kit is made to look like James Dean. Not much more to add.
Editing: 4. Smooth.
Make up and Hair: 3. See wardrobe.
Effects: 3. Not really applicable, so a 2 or a 3, but we'll be positive.
Art and Set: 4. It's a beautiful movie, but it was made for pennies.
Sound And Music: 4. A solid soundtrack with some notable pieces of music.
Cultural Significance: 4. Three may be more appropriate given that the movie hasn't directly influence much in wider culture, at least not when considered against the film it's most usually compared to – Bonnie & Clyde. But, considering it was Malick's first film and very early in the careers of Spacek and Sheen, and considering that it has influenced many film-makers, including Tarantino.
Accomplishment: 4. Again, a huge accomplishment for a first-time director to create something so complete, visionary, and mature. The only let down is that it has always been underseen.
Stunts: 3. It's not an action movie, but it does have violence and chases – Kit hunting down cops and driving away from them. You could go with a 2.
Originality: 4. Depending on what's valuable to you, you could go lower here. Plot and characters – not overly original, but contemporary. But the lyrical way the plot unfolds and how we view the characters and the places they find themselves in, the things they see and feel – few films of this nature take such an approach.
Miscellaneous: 3. Nothing much to add here – I like that True Romance makes multiple references to Badlands. I love True Romance. 
Personal: 4. As much as I love Badlands, there's something a little clinical about it. It's the same thing I always find with certain directors, like Malick. I rarely get too invested in the characters or the plot with these directors, but you can't deny the technical proficiency, the performances, and the directing.
Total Score: 75/100
Let us know your scores in the comments!