Official Nominations: Tender Mercies. The Big Chill. Fanny & Alexander. Silkwood. WarGames.
Not the most exciting list of films this year, but lets always applaud originality where we can. Tender Mercies picked up the win this year, the tale of an alcoholic cowboy turning his life around thanks to the love of a good woman. It's more nuanced than the standard sort of fare you expect from the simple synopsis. The Big Chill is this year's hangout movie, following on from Diner. It's another of those 'ensemble old friends get together after years apart' movies, but it's one of the best. Fanny & Alexander is 1982 and can be ignored, Silkwood probably shouldn't be here either given that it's essentially an adaptation of the Silkwood book, while WarGames may be the only truly original screenplay here predicting the role technology and computers would play in warfare in the decades to come.
My Winner: The Big Chill.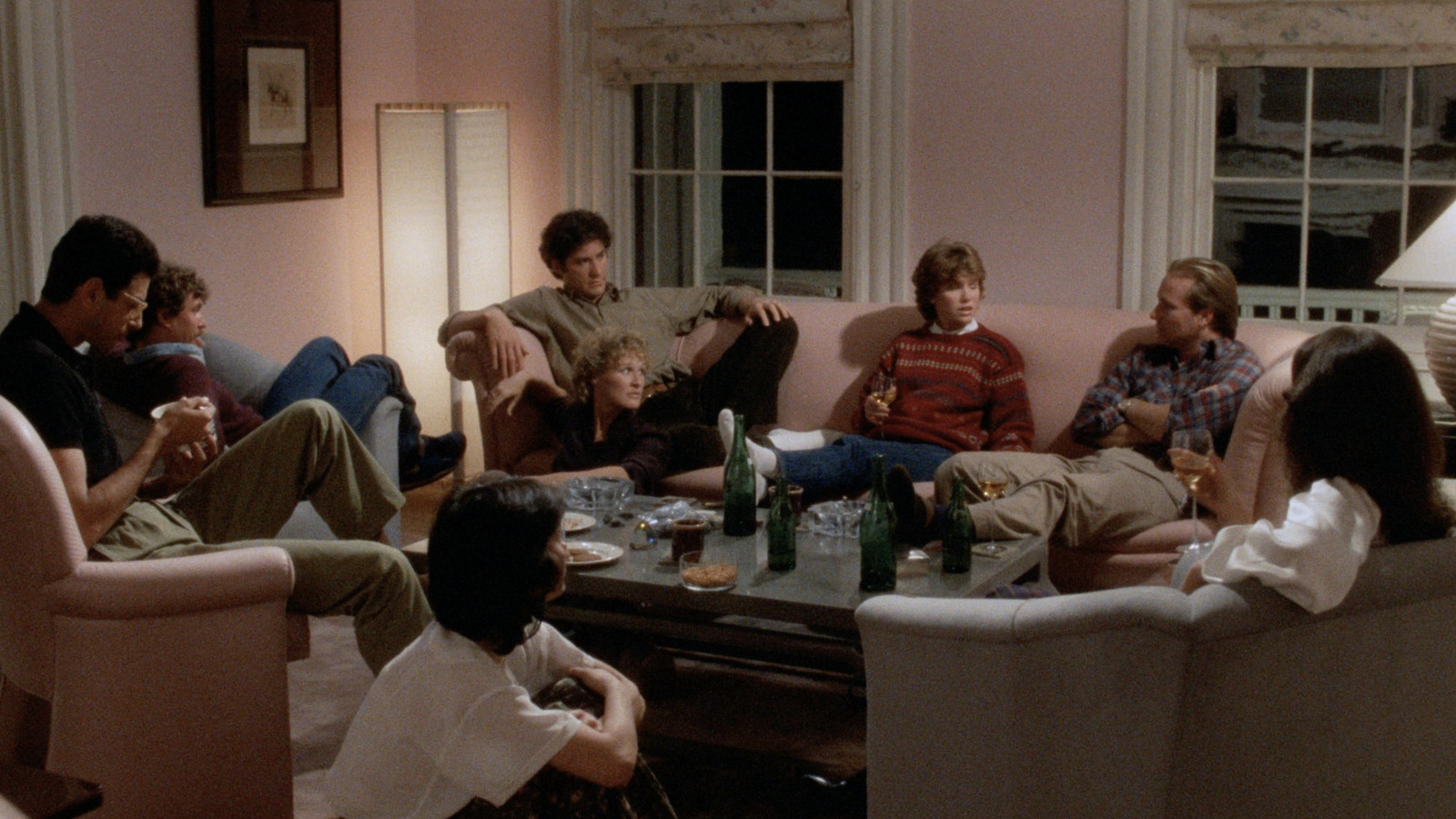 My Nominations: The Big Chill. WarGames. Return Of The Jedi. Brainstorm. The Man With Two Brains. Trading Places. Videodrome.
Two make it over to my list to join a variety of comedies and Sci-fi films. Return Of The Jedi is that rare beast – a satisfying end to a trilogy. Even as it ties off all our loose ends and answers all our questions, it still introduces new characters, worlds, and ideas to enrich the universe and gives us some more iconic pieces of dialogue. Brainstorm gets another nomination for me for its creativity and ideas, while The Man With Two Brains is a fun idea making fun of other tropes and cliches which have existed in Cinema for many decades. Trading Places was one of those movies which could only be made in the 80s – the environment of Reagan politics, greed, and Capitalism becoming the real American Dream was set up for a story like this, and you had a cast who could authentically pull the humour off. Finally, if it's creativity and originality you're looking for in a screenplay, looks no further than Videodrome. It may border on incomprehensible, but its strokes are broad enough that we are pulled in on a first watch and enticed to uncover additional hidden delights on subsequent viewings.
My Winner: Videodrome.
Let us know your winner in the comments!