Official Nominations: Fanny & Alexander. The Ball. Carmen. Entre Nous. The Revolt Of Job.
Fanny & Alexander was this year's winner, a 1982 Ingmar Bergman film. It's one of Bergman's best films but it's not one I return to or think about much given its length and its retreading of many common Bergman themes including family and religion. It does look exquisite, but it's a bit of a slog, especially if you're not a fan of Bergman's approach or tropes. In any case, it's a 1982 movie so won't be getting a vote from me.
Le Bal is one of the more unique, artistic, and bizarre movies to ever receive a main Academy nomination – it's essentially a group of ballroom dances conveying various moments in 20th Century French history. It looks great, and as someone who generally avoids all things related to dance, it manages to work some charm upon even the most 'could not give two shits' viewer. It's completely dialogue free, but for me it would have had a greater impact had it been around the 90 minute mark, max.
Carmen is in a similar vein, a film centred around dance, this time with dialogue, this time a retelling of both the story and Opera. It's fine, but again if you're like me and are not enchanted by dance in any way, it's likely going to be a slog.
Entre Nous is more frustrating than anything as it has potential to be better but is limited by the usual tropes of 'woman has affair' and 'woman is too fragile for this world'. The ending feels rushed, which is a shame because spending the film with Miou-Miou, Huppert, and Marchand is a good time, and it closes on a bit of a whimper rather than a yell.
Finally, The Revolt Of Job is something of a coming of age/childhood film, except its set in the Hungarian countryside during World War II. It's likely only something for Cinephiles to check out given the pace and solitude and mood of the film, but it's a film with such an air of tragedy surrounding it given its slow walk towards an inevitable ending. Beautifully photographed, it's more a film about family, about learning and giving, with a stark bite in its final moments.
My Winner: Entre Nous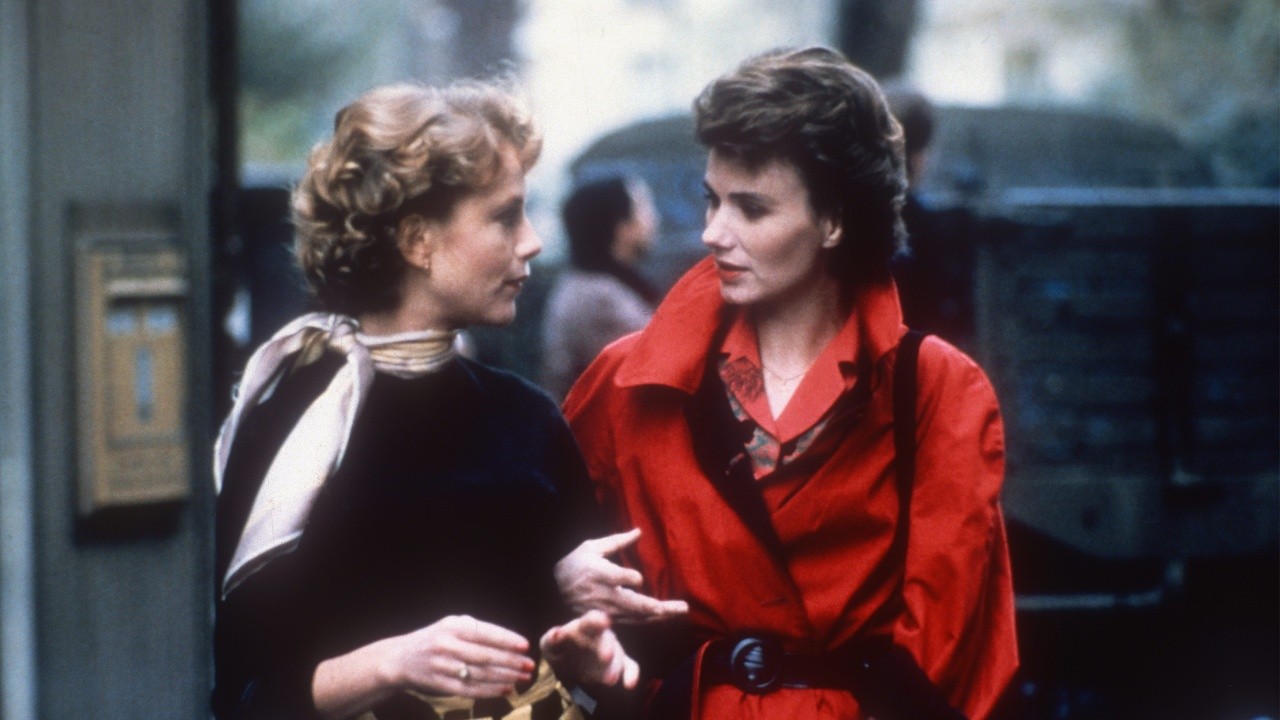 My Nominations: The Ballad Of Narayama. The Fourth Man. Merry Christmas, Mr Lawrence. Monty Python's The Meaning Of Life. Project A. Videodrome.
A great year for foreign film, so much so that I had to cut out at least four films from my original list. I cut the more obscure ones for the bigger names, and truthfully, I do enjoy these ones more. The Ballad Of Narayama is probably the least known film of the bunch, an interesting little film concerning something so culturally alien that anyone in the slightest bit curious should give it a go; Set in rural Japan in the 1800s, an aging woman decides to put her town, family, and friends in order knowing she has a year to live. She's in perfect health, but there is a tradition that once any person reaches the age of 70, they leave the village, travel to a mountain, and die of starvation. It's like a non-sci fi Logan's Run where instead of fighting back the oldies willingly go to their death. Like all old people should.
Staying with Japan, Merry Christmas Mr Lawrence features David Bowie in his second movie of the year along with Tom Conti, Takeshi Kitano, and Ryuichi Sakamoto as a group of soldiers in a Japanese PoW camp. It's not a film which focuses on the harshness and brutality you may expect, but instead upon guilt, resilience, and the relationships between the men in the camp. It's a great introduction to Japanese Cinema for the uninitiated as well as a surprisingly musical film.
Closing out our jaunt through Asia is one of Jackie Chan's seminal movies, Project A, and one of the first films to truly introduce Western Audiences to Chan. Set in the late 1800s, Chan plays a cop who is trying to prevent and catch the bad guys on the Hong Kong coast who are raiding boats an markets and getting up to all manner of badness. The story, as you may expect from a martial arts movie, is secondary to the amazing action and stunts – not a shred of CG and seemingly zero fucks given to personal safety or health.
Project A has plenty of laughs and the same can be said for The Meaning Of Life. While not as memorable or groundbreaking or smart as their previous two films, this one is a series of deliberate vignettes meaning you never stick with one idea for long and there's always something fresh to keep you on the hook even as other moments fall flat.
The Fourth Man is Paul Verhoeven in the horror realm for maybe the only time, even though all of his films contain some elements of the genre. It follows an alcoholic writer who becomes obsessed with a scientist he has sex with and one of the other men she is involved with. He begins having nightmares about them, which bleed into waking visions, which bleed into reality. There's a load of sex and violence, it looks beautiful and the central trio of Jeroen Krabbe, Renee Soutendijk, and Thom Hoffman are excellent.
It's between The Fourth Man and Videodrome for my winner, with Cronenberg's film also being focused on obsession, sex, and violence. I think Videodrome edges it for me thanks to its imagery and ideas.
 My Winner: Videodrome.
Let us know your winner in the comments!