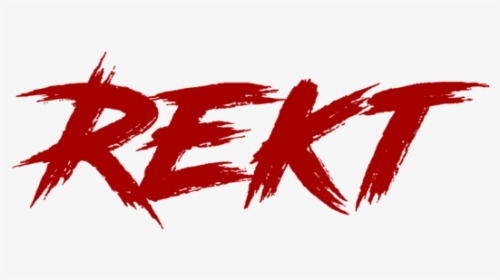 Greetings, Glancers! Today I run a more critical eye over my tenth favourite movie of the year 2002, seeking to ignore my bias and provide a fair score based on the 20 criteria I feel are most important in the creation of a film. Today's movie is City Of God, by Fernando Meirelles, a Brazilian crime drama following the intertwining lives of childhood gang members and drug dealers from the 1960s to the 1980s in a favela which increasingly becomes violent and hopeless.
Sales: 4. A smash hit in terms of Brazilian cinema, making ten times its budget. It was the one foreign movie your American mate had seen and used to sound enlightened.
Critical Consensus: 5. Universal acclaim. Inexplicably not nominated for Best Foreign Film at The Oscars. Still held up as one of the best films of the 21st Century.
Director: 5. It's the best thing Fernando Meirelles' best film and he gets down into the dirt. It feels like a renegade first time director, except he had been making movies for twenty years by this point. He handles the epic story and cast of characters, the politics, the violence, and imbues it all with a searing style which burns into your memory.
Performances: 4. Raw is the word. Most of the cast were not actors, lending to much of the hyper-realization of the film. You wouldn't know they were actors, or not actors.
Characters: 3. There have been plenty of gang movies over the years with large casts, focusing on kids or teens. While the characters range from sympathetic to psychotic, and while the setting may have been unique for the time, we have seen these types of characters plenty of times before.
Cinematography: 4. It's a grim, dark tale, reminiscent of the more horrible aspects of gangster movies, but it's set in sun-kissed Brazil, but it's set in the sweaty, over-populated, slumland favellas. I'll admit that it's hard for me to separate sun from good things, coming from a perma-grey country in terms of weather, landscape, and outlook. When it's sunny, I feel better. When I see sun, I think only good things apply. Nonsense of course, but there's always some lingering whisper when I watch a horror movie set in daylight, or a story of violence against a bright backdrop. Ignoring all of that, as you should, it looks great and feels blistering and claustrophobic.
Writing: 4. Based on the semi-autobiographical novel of the same name, it pulls no punches when it comes to gang warfare, loyalty, and police corruption, how decisions and actions will always come with a deadly caveat, how crime is inescapably generational. It's shockingly frank in how young the characters are.
Plot: 3. As good as the directing, writing, and performances are, the story isn't wildly different from other crime movies you've seen, typically focused on the Mafia, Yakuza, Triad etc. We have warring gangs killing for control, members rising through the ranks, and it's seen from the eyes of a bystander of sorts – a photographer who dreams of escape and survival.
Wardrobe: 4. Honestly, I'm not sure with this one. It all seems so authentic that the actors simply came in off the streets wearing their normal clothes. I'm sure there's more to it, but depending on the viewer I think 2-4 is the range here.
Editing: 3. The only reason this isn't higher is because there's a little too much of the handheld swinging around out of focus for my tastes. This was all the rage back then – at least here it is used to heighten the chaotic nature of the violence, but over-used.
Make-up and Hair: 3. I'll go lower here as I went higher on wardrobe.
Effects: 3. Not much, beyond the odd squib.
Art and Set: 4. While much of the film takes place on the streets, the interiors are suitably glum, messy, jam-packed, squashed, and detailed.
Sound And Music: 4. I'm no expert, but it's a very modern, Latin flavoured soundtrack and score, moving between lithe beats to frenetic dance bangers, with a few familiar hits from the 70s and beyond. It all paints a picture of Favela life, but taken out of context feels like your summer holiday soundtrack.
Cultural Significance: 4. I could go 5 here, maybe if you're in Brazil you could push for it. The early Noughties was an impressive time for world cinema, with many voices emerging or peaking around the world and spreading beyond their normal boundaries. City Of God was one of the earliest and most impressive examples of this, opening a gateway to South America while also highlighting the existence of Brazil's criminal underbelly and unique storytelling to many.
Accomplishment: 4. A major accomplishment to get the film off the ground, then to have it be so good, then to have it be such a global success.
Stunts: 3. While there is action, it is more close quarters, guerrilla gunplay than John Woo antics. Elsewhere, it's foot chases through busy, narrow alleys than big budget car chases.
Originality: 3. Go higher if you feel the setting warrants it, but many films have told big screen stories such as this.
Miscellaneous: 4. It went on to generate a sequel and a TV show, with some actors returning (as different characters). I haven't seen the show, must get on that.
Personal: 5. It's one of the best films from the early 2000s and is an excellent gateway film for those wishing to dip their toes into foreign cinema.
Total Score: 76/100
Let us know in the comments what you think of City Of God!