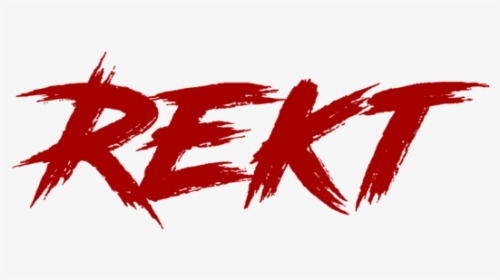 Greetings, Glancers! Today I run a more critical eye over my tenth favourite movie of the year 1982, seeking to ignore my bias and provide a fair score based on the 20 criteria I feel are most important in the creation of a film. Today's movie is Larry Cohen's low budget Q: The Winged Serpent, a Godzilla-esque tale of an ancient gargantuan creature looking for victims in New York City.
Sales: 3. I could be showing my bias with this one. I'm torn. It's more realistically a 2, and some could even go with a 1. It only made back a quarter of its budget at release. But I have to think it's made some money over the years thanks to TV replays, VHS, and DVD releases. Let's just say I'm being very generous with a 3.
Critical Consensus: 3. I can afford to risk the 3 on this one. Contemporary critical response was average, more negatives than positives, but enough positives that it wasn't completely dismissed. That consensus has improved over the years and it's not seen as one of Cohen's best movies.
Director: 3. Cohen has a lot of fun with quite a large playground – New York City. Lots of cool POV shots, Q is seen sporadically through the movie, the story flies by leaving its surprises till the end, and the satirical and topical material is not battering you in the face.
Performances: 3. When you have Michael Moriarty in a lead role, you know what you're going to get. He's a lot of fun, crazed, hamming it up, and alongside him you'll find Richard Roundtree, David Carradine, and Candy Clarke enjoying themselves.
Characters: 3. Three is the ceiling here, and it only reaches there because of Moriarty's scheming Jimmy Quinn who tries to use the monster's appearance to make him rich. Elsewhere it's just cops and gals and victims.
Cinematography: 3. It's all about the sweeping shots of the NYC skyline and streets below. There's something about the 70s to 80s shooting of US cities which is so appealing to me. Maybe it's because I had not experienced anything like it, coming from a small Country. Maybe it's because it's such a clear and semi-modern vision of a time already lost. It looks better than a B movie with this plot has any right to.
Writing: 3. You know there's going to be something underneath the story. Cohen always sets up an outlandish story so that he can talk about something else. In Q, he's mocking the police and politics of the era, the various types of people you may find in NYC, and even B movies themselves. It's not his most acerbic writing, he's having fun. As such, the dialogue is light and campy.
Plot: 3. It's a film about a giant flying monster attacking modern day New York. It's also a Detective story. It's also a story about a small-time crook trying to exploit a unique situation for himself. It turns out the monster is also an ancient, resurrected God being brought back by a whack job. If any of that appeals to you, this is likely a 3 score for you.
Wardrobe: 3. Nothing of note.
Editing: 3. All good.
Make up and Hair: 3. Nothing of note.
Effects: 3. It's difficult to be objective with this one, so I'll go right down the middle. In terms of modern-day effects, it's crap. Even for 1982… not that great. But it's a much lower budget film than those of the era which did look better, and the creature design is cool. Until the climax, most of the effects work is fleeting and hidden, the eggs and babies are neat, and I always enjoy stop motion. It's a 2 or a 3, unless you're being extremely harsh.
Art and Set: 3. Cool use of the rooftop scenes and everything within the Chrysler building set, doubling as Q's den.
Sound And Music: 3. Lots of nice, guttural roars and beasty sounds and the soundtrack is serviceable if forgettable. Lots of creepy crawly violins – standard horror stuff.
Cultural Significance: 2. It had an impact on me and likely many other little horror nerds like me who saw the movie young. But unless those guys went on to make other movies, Q's impact is minimal. Even in the B-movie, Monster Movie, and Larry Cohen movie world, it's hardly the most famous, notable, or culturally significant.
Accomplishment: 3. Shooting anything in NY, or in general, is difficult – even more difficult with a small budget. But Cohen pulled together a strong cast and managed to make a cult film which a lot of people have a great degree of fondness for.
Stunts: 3. There's plenty of action towards the end, but it's nothing you won't have seen before. A 2 or 3.
Originality: 3. Another 2 or 3. Giant monsters rampaging in New York isn't original, but the monster itself and the other nuggets Cohen spices up the stories with are enough to push it into a curio bucket rather than the mainstream.
Miscellaneous: 3. If there's nothing worth mentioning here, I go with a 3. It's a little sneaky, but what are you gonna do?
Personal: 4. I'd be tempted to go 5 because I always have a fun time when I watch this. But there are other stop-motion and monster movies I enjoy more which I reserve a 5 for.
Total Score: 60/100
Let us know your score in the comments!