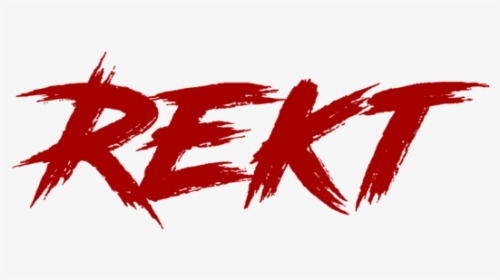 Greetings, Glancers! Today I run a more critical eye over my tenth favourite movie of the year 1972, seeking to ignore my bias and provide a fair score based on the 20 criteria I feel are most important in the creation of a film. Today's movie is Douglas Trumbull's Sci-Fi tale of environmental collapse and paranoia set in a massive spacecraft far from Earth.
Sales: 2. There's not a lot of detail around how Silent Running performed, but we know it wasn't a big earner – and never has been since release. It didn't have a huge budget so it wasn't necessarily a flop, but in sales terms it's mostly forgotten.
Critical Consensus: 3. While well received, it has never been more than a cult film and rarely received overwhelming praise. It's often compared to 2001, and most critics favour Kubrick's film. Regardless of how fair the comparison is, it comes up again and again.
Director: 3. It's Douglas Turnbull's first movie, and he expectedly has a great handle of the effects and the spectacle. As seen below, other aspects of the film which the director should have an element of control over are maybe not handled as well as if an experienced director had been in the chair.
Performances: 3. It's basically The Bruce Dern show, given he's the only person on screen for the bulk of the movie. The other three actors are fine in their limited roles. Dern is charismatic but with him being the focus you'd perhaps expect the performance to be more memorable. I could go 4 with this one, maybe 3 is harsh given I nominated him in my Best Actor category for 1972.
Characters: 3. Again, it's the Bruce Dern show. Like 2001, certain characters are almost asides, NPCs. Dern's Lowell is a 70s version of one of those climate change activists who block soccer moms from taking their SUVs on the school run, and it's a refreshingly prescient view for 1972, even if he's treated as both the hero and villain.
Cinematography: 4. It's lovely and impressive for the time, and remains so today even if it has obviously been surpassed in certain ways.
Writing: 3. I could go 4 here, but being a fan of tasty dialogue and one-liners which I don't think the movie has, I can't go higher than 3. I'm not enough of a science boy to say how accurate any of that side of the film is… but it makes sense to a lay person. 2-4 is good here.
Plot: 3. It's the story of a space dude going rogue in a space station because he wants to protect the plant life rather than his fellow humans. There isn't much beyond that.
Wardrobe: 3. Sure. Lots of Space suits.
Editing: 3. I never have much to say about editing, do I? It's usually something I don't notice unless it's blatantly excellent or very bad.
Make up and Hair: 2. It's very much of its time – a bunch of 70s guys are in space.
Effects: 4. By today's standards they're pretty poor. By 1972 standards, they're very good. Not on par with 2001, but better than the other space-set movies of the era.
Art and Set: 4. Arguably the most notable aspect of the film. Similar to the Visual Effects, it's all quaint by today's standards and arguably was made to look outdated by the time A New Hope came along, but for the time they are strong and give the impression of what life – lasting life – on a space craft could be like.
Sound And Music: 3. Depending on what your musical preferences are, you could go higher or lower here. I'm good with the 3, but we should highlight the Joan Baez songs which feature heavily. Your enjoyment of those songs will go a long way to determining your score. Elsewhere, lots of spacey bloopy beepy sounds.
Cultural Significance: 2. I'd love to reach a 3 here, but I don't think the film is significant enough on a wider scale. It has its cult following and has gone on to impact other filmmakers and critics, but in a limited way. Could you argue that it kicked off a more environmentally aware wave of films? Could you say the robots influenced George Lucas? I think that's a stretch.
Accomplishment: 4. For a first-time director to create a film with this scale and scope which is still being talked about fifty years later, is impressive. It's a film of visuals and ideas, and both are impressive and expansive.
Stunts: 2. The action in the movie is more in the sphere of miniatures and explosions, there are few stunts required.
Originality: 4. I'll be more generous here, but 3 seems just as justified.
Miscellaneous: 4. Cute robots!
Personal: 4. Few films which make my personal lists are going to be lower than a 4. These are my favourites of each year. Some years I'll care less about the lower tier picks, but from the 70s onwards I'd be surprised if we get any 3s.
Total Score: 63/10
Let us know your scores in the comments!