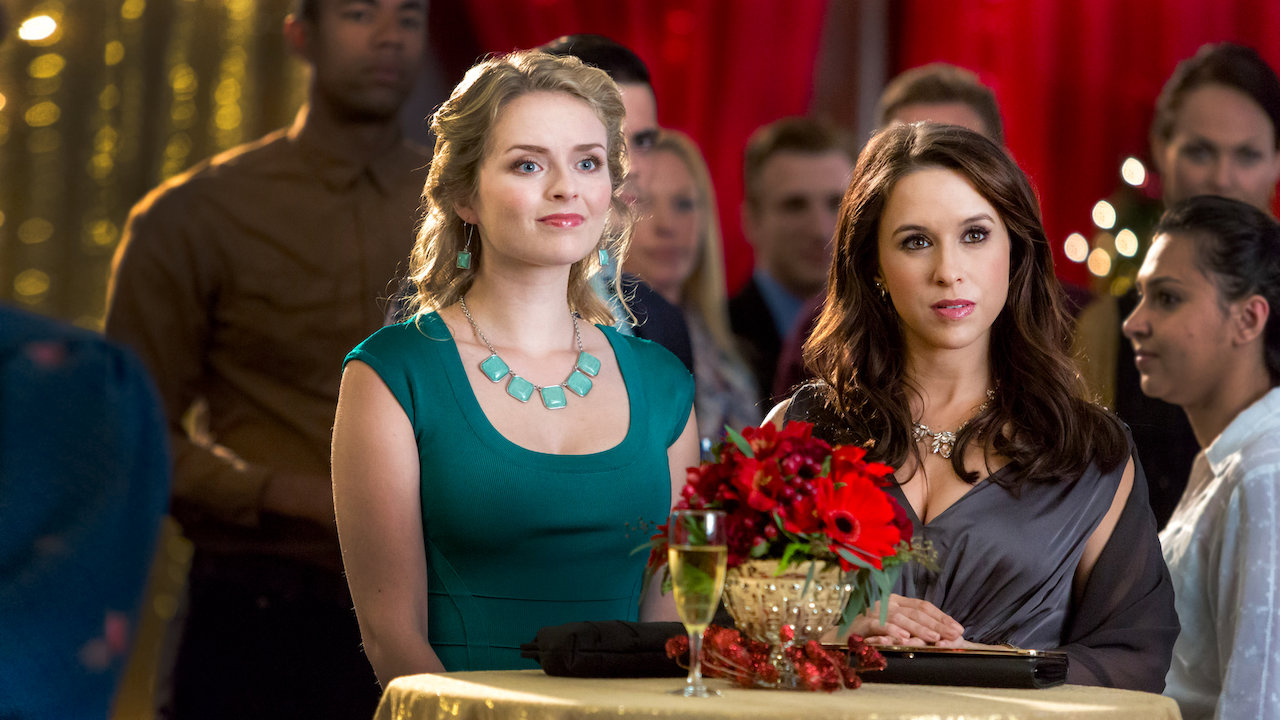 It's that time of the year again. What time of the year, you ask? Lacey time! Yes, each Christmas my wife and I sit down with various bottles of booze and watch a succession of Lacey Chabert festive movies between all the traditional TV treats. This year it has been difficult to find time to do this, between work and daughters who want to stay up and play Roblox in the same room, and a son who refuses to sleep. I'm sure a few of you regulars will have noticed my movie review output has been decreased recently – my music content too. In truth, I haven't felt much desire to write about anything in the last few months, but that happens me every so often. It's not the end of the blog or anything, just more important stuff has taken precedent, and few of the movies I've watched have interested me enough to write a full blown post about them. Before we get to Lacey, here's a snapshot of what I've been watching recently:
Doctor Sleep
Hide And Seek (Korean)
Castlevania Season 3
You Season something or other (wife likes it)
Tiger King Season 2
Thirteen Ghosts
Doctor Strange
Crawl
The Promised Neverland
The Devil Next Door
Get Back
Hopefully I'll get my mojo back next year, but I don't have any push to write anything about anything above. On the other hand, I'll always gladly write about any Lacey Christmas movie because they're easy to talk about, easy to enjoy, easy to ridicule. And they're just as much a festive tradition as avoiding your family, getting drunk and falling on your ass, and buying all of your presents in the Pharmacy on Christmas Eve.
Lacey is a single woman with some sort of big city career – she's a web designer, maybe? What's important is that she is somewhat timid, a bit of an overly kind pushover who allows herself to be trampled on by friends and co-workers alike. Yet she's full of ideas and hopes and dreams, without the knack for putting those across to the boys up the ladder. When her latest idea is stolen by her boss, who then gets public credit, attention, and plaudits for it, she throws in the towel and storms out of her office's Christmas party. Fortuitously, jolly old Saint Santa has been observing all of this and allows her to make a special wish (which will only last a few days). She wishes that she could be brave, confident, and just like that she sasses her way back into the party, confronts her boss about his IP theft, and mic drops her ass outta there. All of this makes an impression on the Company Director and the two embark on a cross country jaunt of self discovery and forgiveness while trying to secure some business deal and maybe, just maybe falling in love.
Like Lacey's other Christmas movies, this is silly throwaway stuff with an extra side of forced giggles on her character's part, but it's also perfectly pleasant and charming. There are even some genuine laughs to be found, as Lacey's amusing attempts to assert herself are part Planes, Trains, & Automobiles, part Housewives Of Some Shitty City, and part The Standup Comedy Stylings Of Lacey Chabert. The rest of the cast are largely insignificant – there to do a job, do it well, and go off to the next thing, but even with that there are some unusual attempts at creating humour – the dude with the mistletoe – and some interesting veterans and unfamiliar faces, from Mark Brandon to Donna Benedicto.
It's not going to change your world. It isn't going to interest your friends. You're not going to watch it again. But it might help get you in the Christmas spirit and it might warm your cockles if watched with a like mind and a couple of bubbly drinks while the snow threatens to swarm outside the window.