My Nominations: Doraemon. The King And The Mockingbird. The Missing Link.
The 80s will forever be the decade which saw Television Animation excel, with Saturday morning cartoons inspiring a generation of children and later, a host of ill-advised big budget adaptations or remakes. On the big screen, the Animated Feature had a bit of a lull in the 80s, not least because Disney was still trying to find its mojo. Japan would pick up the ball and usher in a new wave of more adult oriented fare, while still attempting (and often succeeding) to beat Disney at their own game. 1980 saw the first entry in the ultra successful Doraemon series – can't say I get it myself, but it's suitably cutesy and influential enough to earn a spot. The King And The Mockingbird famous took almost thirty years to make, mainly due to a dispute over rights. You would expect something like this to go two ways – an incoherent mess due to the time and associated cultural lapses, or a masterpiece. Thankfully it's closer to the latter, and if anything, it's a film you can clearly point to as inspiring much of Ghibli's later output not only in its animation but in its approach to melding and updating classic literature and Cinema. Had this category existed in 1980, this would have been your winner.
The Missing Link is a French animation which takes its inspiration from the bawdy US animation of the 70s. It looks cheap now and in fairness the animation seemed dated even for 1980, but it's funny in places and there's a lot of nudity if you're into that sort of thing. I think we have a clear winner this year.
My Winner: The King And The Mockingbird.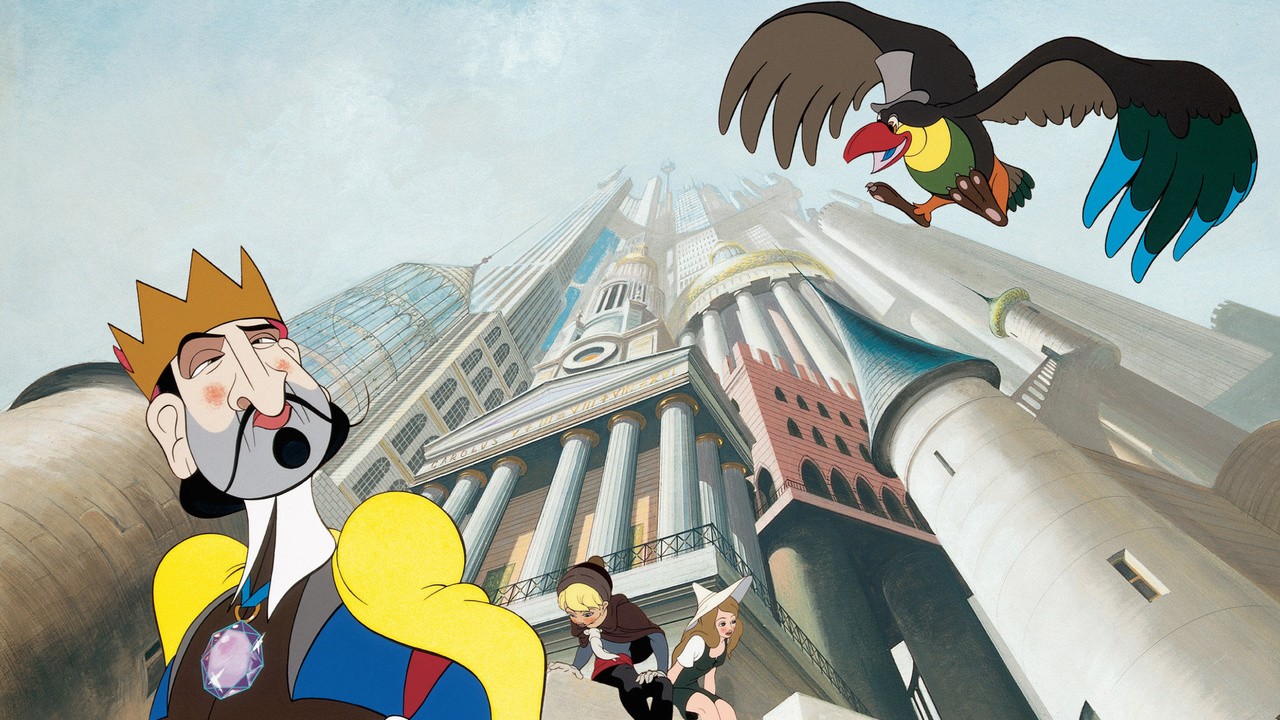 Let us know your winner in the comments!