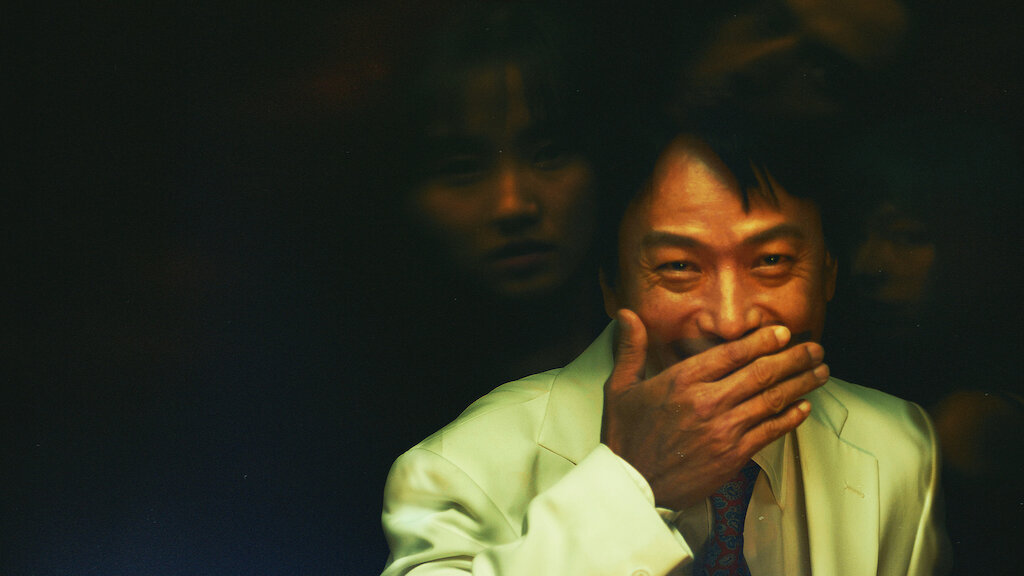 Sion Sono is one of the finest directors working today – a true auteur and one whose films never shy away from controversy. Due to this fact, his films can be an acquired taste running the gamut from tasteless to touching, from being wildly inventive to morally dubious. Forest Of Love is no different – a film (and later a longer Director's Cut transformed into a TV series rather like Tokyo Vampire Hotel and Love Exposure) based on a real life series of crimes which… yeah, you don't really want to read about those. Having been unaware of the crimes, or the fact that film was loosely 'inspired' by the story surrounding the crimes, I was left with a confusing duality in my opinion about the film. The film walks a very thin line between who we should feel sympathy for and places its antagonist in such a Patrick Bateman-esque lead, bombastic position that you can't help but be enchanted by his presence. I imagine that was half of the point – to attempt to show just how some people can become so wrapped up in the charm and mystique of a person that they would kill or die for them. Japan has a history of such cult figures, and Sion Sono has covered this type of character and belief system in many of his films. Forest Of Love may feature his most charismatic lead yet.
If you're not familiar with Sono's work, Forest Of Love's opening moments can be jarring. There's a multitude of characters interspersed over seemingly unrelated story arcs, and he plays fast and loose with title cards, editing, and musical score. The characters we meet early on include con man Joe Murata (in a star turn by Kippei Shiina), outcast film nerd friends Jay and Fukami, virgin loser Shin, and rebellious loner Taeko. Through shared secret pasts and hopes for the future, these groups come together, but further secrets are continually revealed as individual motives bubble violently to the surface.
Murata is a bewilderingly charismatic presence, at various times through the movie appearing as a screen writer, director, professor, businessman, pop star, cultist, masochist, and more, and the viewer can't help but enjoy his performance and character. As things become aggressively darker in the second half, we're forced to re-evaluate or opinions. His character is not the only one to make us question our feelings, with a number of core characters twisting 180 degrees or further.  When the closing text reveals that the film was based on a true, recent series of murders we need to re-evaluate further. What is the purpose of it all?
Sono enjoys making already muddy waters even more enticing and dank, seemingly revelling in the ambiguity of his stories, characters and audience reaction. In a film dealing with all manner of violence, from self harming to suicide, from torture and murder to body disposal, he directs with a wink and a smile, and with the auteur energy of a much younger, overly enthusiastic master. It's easy to draw parallels to far such as Man Bites Dog or Natural Born Killers, but this is very much its own thing with its own style and fog-shrouded lessons. I can't recommend it as a good time – even as I thoroughly enjoyed it – but I can recommend it as yet another top tier engaging opus from Sono. I know Sono is branching out with Nic Cage this year, hopefully bringing his madcap skills to a new Western audience, but there's little stopping people from jumping in the bandwagon early as this is available on Netflix for everyone now.
Let us know in the comments what you thought of The Forest Of Love!