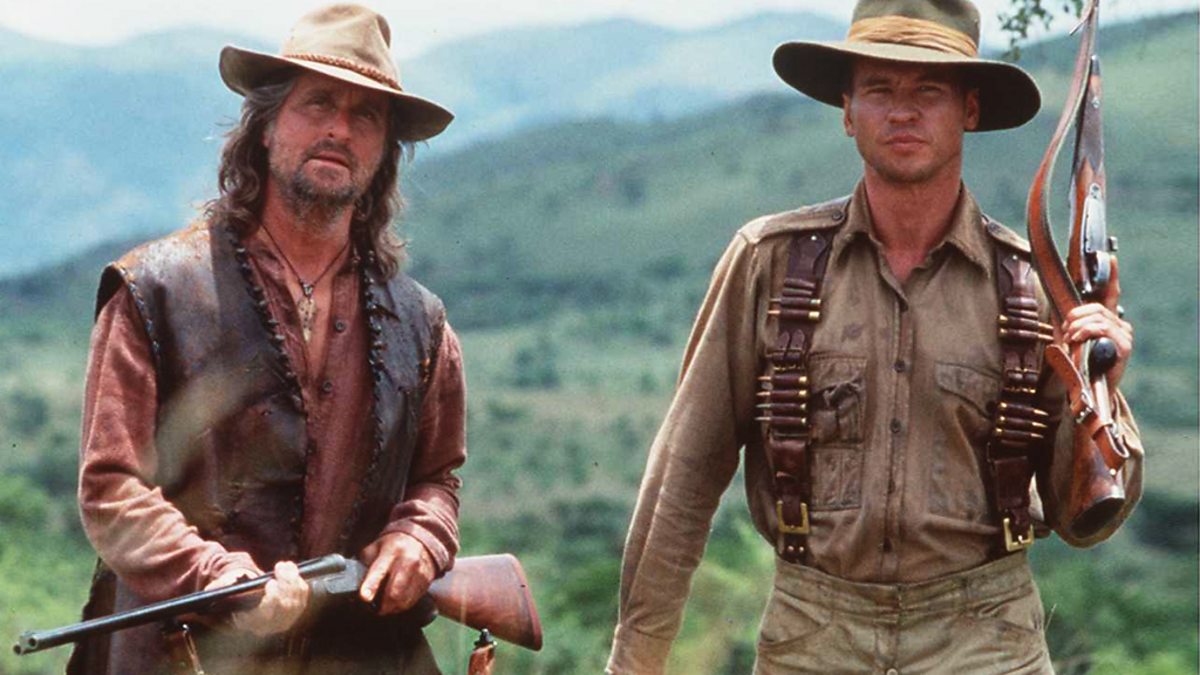 *Originally written in 2004
In Colonial Africa, Col. Patterson is trying to build a large bridge for the British Railway, leading a large group of African and Indian workers. He has a strict deadline, but is known for always getting the job done. However, the attack by two lions in the area puts great fear into the workers, and over 100 are killed. Patterson comes up with several plans to catch and kill the lions so that he can continue with his work, while the locals are planning to leave believing the lions to be pure evil, calling them the ghost and the darkness according to a legend. They begin to lose confidence in Patterson because they were first attacked when he arrived. The lions seem unusually clever and vicious, and Patterson is out of his league. Enter Remington, straight out of a Haggard novel, an aging hunter who his renowned for his ability. Along with a friend Samuel, they go hunting.
The film deliberately moves at a slower pace than most films of this type, but this approach does not work. No real tension is created, and Kilmer's Patterson always seems to have a smile on his face in spite of the death around him. For a cast of good actors, no-one particularly performs well, Kilmer is guilty of an awful accent, and Douglas is basically the same character as he played in Romancing the Stone, but without the wise-cracks. Until Douglas appears, there is little excitement, and the banter between characters, obviously trying to recall Jaws, is vastly inferior to Spielberg's hit. However, there are a few decent moments, even if everything is immediately predictable, and at least the lions have not totally been butchered by Mr. CGI. The final hunt scenes are good, but the film should have been shorter to increase their impact.
Based on a true story with the usual changes to suit the modern audience, which hardly harm the story, The Ghost and the Darkness is worth watching if there is nothing on TV, but I would not recommend going out of your way to buy or see it.
Let us know in the comments what you think of The Ghost And The Darkness!