Official Nominations: Kramer vs Kramer. All That Jazz. Apocalypse Now. Breaking Away. Norma Rae.
1979. You have the film fan's favourite; the other film fan's favourite; and the audience favourite. Then two other ones no-one cares about. Apocalypse Now is the winner here for me, and it's not even close. I like Kramer Vs Kramer but it feels too much like a TV movie – I've always felt that way about court movies, no matter how cinematic they may be. Of course it isn't strictly a court movie, but you understand my meaning. All That Jazz  – you can already anticipate my feelings on this one given that it's a musical. Surprisingly though, it's not as distasteful to me as other musicals and a fine end to Fosse's career, with as much darkness as any of his other work. It's just a pity it has all that singing and dancing crap. Roy Scheider has rarely been better, and yet the film's attempts at the surreal don't always work.
The final two films are Norma Rae  – Erin Brockovich for the 70s in which Sally Field stands up to The Man, and Breaking Away, in which a bunch of friends leave school and have no clue what to do with their lives. It's fantastic, and probably my second favourite here, but then I've always had a thing for coming of age movies. So two undisputed classics, and three very good movies to round off the decade. Still though, only one winner.
My Winner: Apocalypse Now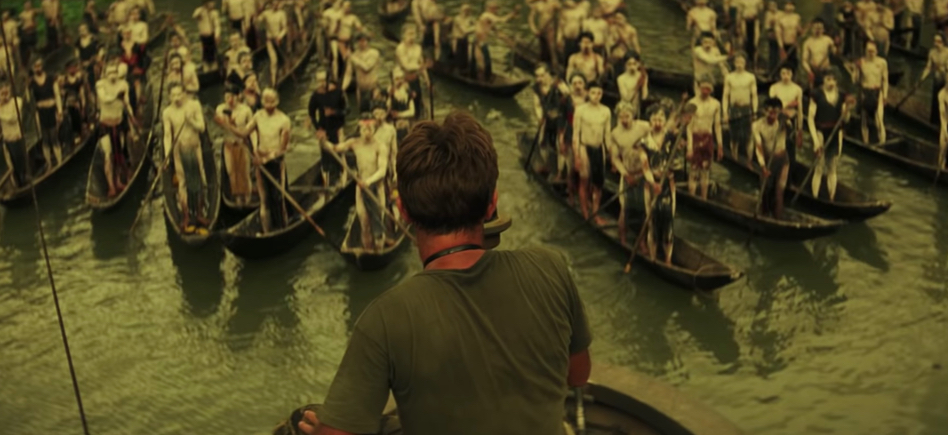 My Nominations: Apocalypse Now. Alien. Mad Max. Scum. The Warriors.
I add four personal favourites to my list. Of these, Alien is the only one who could have genuinely seen The Oscars nominate. It made a tonne of money, critics loved it, and was nominated for two Oscars – winning one. It's every bit as chilling and epic now as it was then, with a set and sound design few films since have rivalled. It's the perfect streamlined horror plot – people are trapped with an unknown and seemingly unstoppable killer – with just enough mystery to let our imaginations create a wider world and internal horrors. Unfortunately the Prometheus side of things has taken the mythology in ludicrous directions and slightly soured the impact of the original. As it stands, it's undoubtedly one of the best horror movies ever made.
Mad Max is a film which, as I've mentioned before, has an unearthly atmosphere which I've rarely encountered in Cinema. Part of that is what I bring to it as a viewer, but much of it is just the weirdness of it all – it truly does feel ugly and apocalyptic and genuine – a world away from most modern Cinema's attempts at depicting a world in collapse. The Warriors also takes place in a world, or a city, in a state of decay and acts like a road movie without cars – a chase movie on foot, a siege movie where the besieged are constantly moving. Finally, Scum is the least likely of my picks to ever have been nominated – it's a British movie filled with gritty violence and peppered with controversy to the extent that it was one of famous needless busy body Brit Mary Whitehouse's personal crusades – she wanted it banned and never spoken of again. Featuring future stars giving terrific performances – Ray Winstone, Phil Daniels, Julian Firth, it's neither a pretty nor pleasant watch as it follows the glamour-free Scarface-esque rise of one troubled youth within the walls of a Borstal (pretty much a prison for kids).
My Winner: Alien
Let us know in the comments which film you would choose as the Best of 1979!