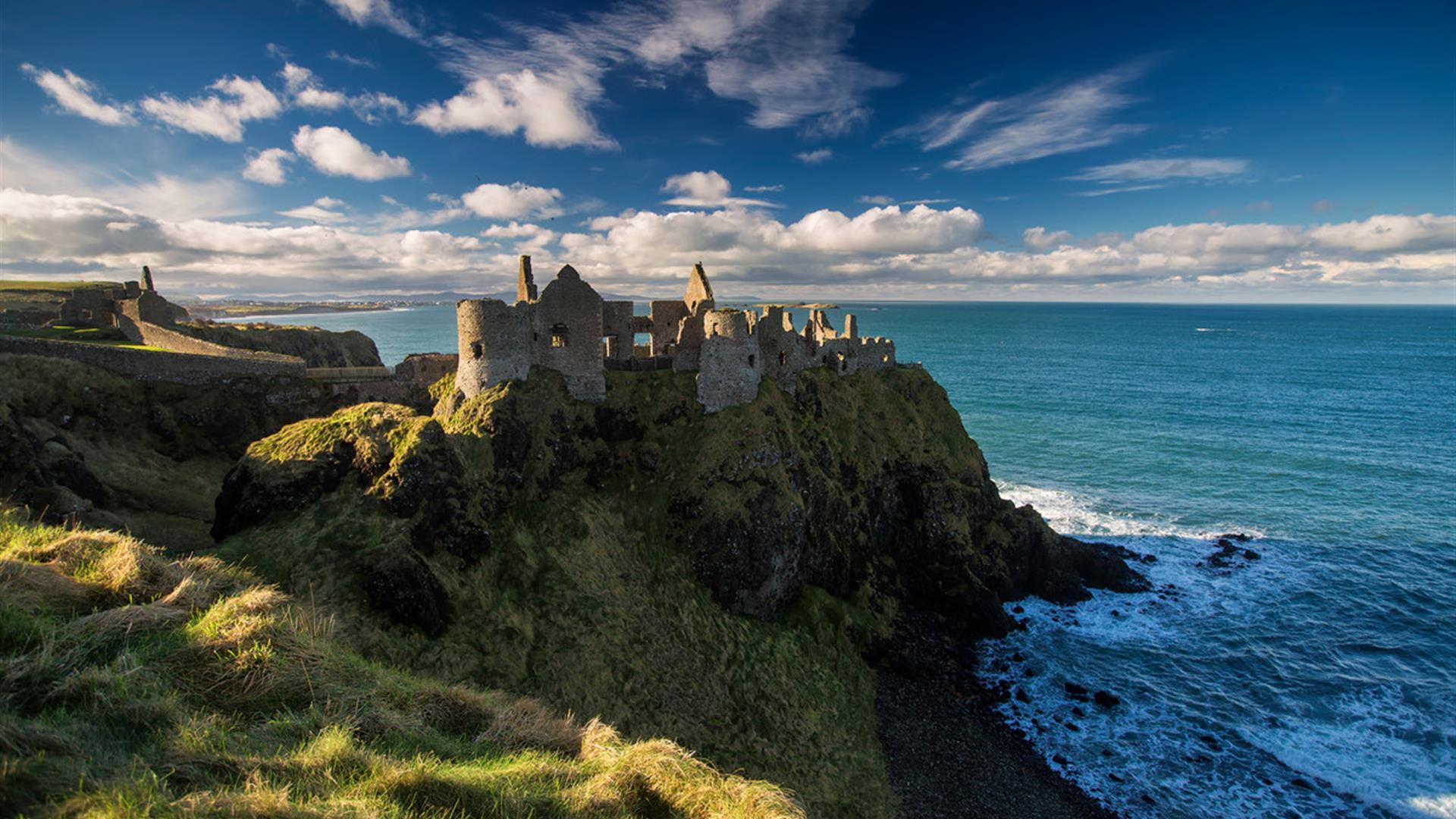 Lets start out with an apology. I realise the last couple of weeks I've been slacking somewhat on my blog posts. I've still been writing, but just not publishing as much as I normally do. Partly this is because we have our new son gobbling up all of my time, as he should, and partly because I've been on holiday for a week and typically I don't do a lot of this stuff when I could be drinking and playing with the kids and watching stuff. On top of those wonderful excuses, when I have been writing it has been on silly stuff I have no intention of ever publishing. Procrastination of a sort, but I don't spend a lot of time writing random stuff as it pops into my head, just to get it out of my head. So sorry.
As such, I don't have any plans for today's post so I'm typing on the fly. As I almost always do. To make up for the lack of published posts, I'll plan to post some stuff every day over the next month – as I reminder, I do still have hundreds of movie and music reviews that I've written over the years for other sites, but just haven't posted here yet. Many of them are rubbish though, so I debate whether to update them or just bin them completely. In terms of what else I've been working on in the background – I'm still writing my Oscar posts, though I have stepped back somewhat on those too, I'm still working on my Essential Movies and Introduction to Foreign Movies posts, I have a load of Manics Song By Song posts ready to publish at any moment, still working on my various Music series and lists, and I'm still plugging away at assorted movie and miscellaneous lists. There are a handful of other new series which I haven't announced yet, but those are well underway. Unfortunately for you guys, this is my writing style; I get sucked into one idea like a leech for a few weeks, then I exhaust my interest in it and move onto something else. The positive is that my interests are cyclical, so invariably whatever was exhausted comes around again and I pick it up once more. That just means my publishing and completion of such things is all over the place and has zero consistency.
As it's been a while, why don't I do another irreverent (irrelevant?) Northern Ireland questionnaire type thing. Those are always a hit. I Googled 'Things To Do In Northern Ireland' and found the following Trip Advisor post: Click here to read.
First on the list is Crumlin Road Gaol – you can tell it's important, because 'Jail' is spelled stupidly. I've been on this trip, as part of a work outing a number of years ago, because why the hell else would I ever choose to go? In truth, it was a decent way to spend a couple of hours outside of work, and given that I'm not someone who is particularly interested or invested in my Country's history, there was plenty of interesting things to learn – outsiders or those more interested will get more out of it than I did. The Gaol no longer operates, but for many decades (centuries?) it was the premier spot to house all of Belfast's most dangerous bad guys – from Terrorists, to thieves, murders, and most of our current sitting politicians (read-Terrorists). You're given a full tour of the gaol, outside and in, while a knowledgeable Belfast Boyo will regale you with stories of the history of the facility, the intake process, the various escape attempts, the famous inmates, and some of the more grisly details. Notably, the prison was also used for executions up until deep into the 20th Century, and you get to visit the Gallows and see how those on death row met their end. This makes for a more interesting Halloween themed trip – the Gaol runs these special nights in October each year as they focus more on the dark side, taking visitors through the undergound tunnels which link the Gaol to the Courts on the other side of the road, where, naturally, ghosts are frequently spotted.
2nd on the list, with a whopping single review on Trip Advisor, is 'Let The Dance Begin'. I've no idea what this is, but it seems to be a collection of spindly looking 20 ft statues standing in a circle playing musical instruments. It's in Strabane – which is another way of saying 'Don't Come Here'.
3rd up is The City Walls in Londonderry (if you're a dick) or 'Derry' (if you're a dick) or 'Stroke City' (if you're a complete knob). It's the Walls which surround and divide the town of Londonderry (seriously, it's not a city – Belfast is the only place worthy of that name in Northern Ireland), and you can walk on top of them, around them, through them etc. Every so often there's a more interesting piece of brick – a church, or a cannon, or a monument – something more than 'Paddy Woz Here, 1916 yeeoo'. Though why anyone would choose to visit Derry is beyond me.
4th is the Titanic Building in Belfast. Oh, you didn't know? The Titanic was built in Belfast and… well, we know how that story ends. Rejoice in one of humanity's most embarrassing tragedies by visiting the Titanic Museum. You can see it from pretty much any tall point in Belfast, though I haven't actually been to it yet. I'm sure it's great.
5th – Giant's Causeway, the first true landmark on the list. I have only been here once in my life, even though I only live about 15 miles away from it currently. I didn't go until I was almost thirty, and some friends from London wanted to see it. It's best kept for a sunny day, or at least a day with a clear or atmospheric sky, because you can get some kick ass photographs. It's basically a pile of rocks which stretch like steps out to the sea, but this being Ireland we have a bunch of quirky mythology surrounding it.
6th – Florence Court. I've never heard of this. Seems to be, some sort of garden?
7th – Dunluce Castle. You'll have seen it in Game Of Thrones. I've driven past it a hundred times, never actually been in it though. It's in a very picturesque spot, dangling off the side of a cliff.
8th – Tollymore Forest Park. Somewhere I'm much more familiar with, I've spent countless days and hours here in my childhood. It's the gateway to the Mourne Mountains, our largest and tallest Mountain range. There's miles of forest and rivers to arse about in and pretend you're being chased by a Predator or Hitler.
9th – Bangor Castle Walled Garden. Bangor is the town beside the town I grew up in. Though I did also live there for a while. Did I know it had a Castle? I don't think it has a Castle. This place probably doesn't exist.
10th – Museum Of Free Derry. See, even the name is being all edgy and political. I've no idea if I've been here or not. But again, you have to go to Derry to see it, so why would you bother?
11th – Crawfordsburn Country Park. I have been here. I didn't do much at it, or see the sights which are supposed to be here. I played football and probably got drunk.
12th – Whitehead Railway Museum. Another place I'm sure I'll never visit.
13th – Ulster Aviation Society. Isn't this a nerdy club, not a thing you can actually visit? Sure, if you're into airplanes, knock yourself out.
14th – Blackhead Path. Never heard of it.
15th – Peace Wall. Belfast's turn for a Walled Tour. This is the wall which was historically used to separate the predominantly Protestant and Catholic sides of Belfast. It's still there, but it's all a bit silly given that there are a bunch of other 'sides', cultures, races, and religions in Belfast now, and given that you can just take a stroll around any edge of the wall or part of the city without there being a physical divide. Maybe some parts are still used and cordoned off, but I've no interest in finding out. Knock it down, move on.
That's genuinely a sorry list. There are much of interesting places to visit, both of historical and cultural value, and in terms of sheer fun and entertainment. Belfast Zoo, the number one spot on any list, isn't even here, and our much more interesting musems such as The Folk And Transport Museum, Ulster Museum, American Folk Park aren't in the Top 15. Seriously, if you're coming here just grab a car and go wherever you want. I recommend a weekend break in Belfast, and driving yourself around the two best coasts – up Antrim Coastline towards Portrush, and down past Newcastle through the Mournes towards Newry. That's all you need.
Oh yeah, during my week off I was making cheese and crackers for my lunch and decided to try this mindblowing concoction:
It's a Toffee Pop (a chocolate and toffee/caramel biscuit) topped with Philadelphia Cream Cheese, and three types of hard cheese. Yum.
Reminder on blog links:
A-Z Reviews: This category is a sile post with links to all my movie, music, and book reviews. It's the best place to start and you can check it via THIS LINK. I try to update it regularly.
Amazon Vine: I'm a member of Amazon Vine, a program where Amazon's best reviewers are provided with free products for reviewing purposes in order to drum up publicity before the product is released to the general public. You can find links to the Products I have received here.
Book Reviews: Something I don't really do anymore, even though I still read plenty. I need to get back into this, but movies are so much easier to review. Maybe I'll come up with a different format.
Blogging: A new category! This is where I'm going to put this exact post, and the others like it to follow.
Changing The Past: This category is where I go back through every Oscars since 1960 and pick my winners from almost every category. I pick my winners from the official choices, and then I add my own personal list of who I feel should have been nominated. It's based on personal preference, but it's also not based on any of the usual Academy political nonsense and I bypass most of their archaic rules. It's not quite me just picking my favourite films, but it's close.
DVD Reviews: I should probably just change this to Movie Reviews. It's what you would expect – reviews of the movies I've watched. I'm not a big fan of reviewing every new film which comes out – there are a billion other blogs out there all doing the same thing. I don't often watch new movies as they release, unless they're streaming, so instead you'll be getting reviews of those films a few years later, once I get around to them. Here you will find horror, actions, classics, foreign, indie, sci-fi, comedy, drama – everything. A word of warning – I frequently post reviews that I wrote almost twenty years ago when I didn't have a clue – they're crap, but I add them here in all of their badly written glory.
Essential Movies: I've only published an intro post for this category, but I have written some other posts for the future. I'm basically questioning what actually makes a film Essential, because it cannot be a definitive statement. What's essential for you, may not be for me, so I've broken down the definition into a few generic user types, then gone through some lists of the best movies of each year to see which ones are essential for each viewer. It's pretty boring, and I already regret starting it, but that's me.
Foreign Cinema Introduction: This category hasn't been published yet, but once again it exists and I've written a bunch of posts for the future. The idea came from my many years of hearing people I know IRL or on the internet dismissing anything not mass-produced by Hollywood. If you only watch movies made in the USA – you're not a movie fan, it's as simple as that. I follow a few Facebook fan pages and blogs on WordPress which completely dismiss foreign movies – it's ridiculous as you are missing out on many of the best films ever made. More than that, you are missing out on films which I know for a fact you will adore. So, this is me breaking down all that bullshit about subtitles, about foreign stuff being boring and every other excuse you've ever heard, while giving some very basic thoughts and introductions of the various countries of the world from a film perspective.
Lists: Here I post lists – some with comments, some without. All sorts of lists – from monthly previews of the year's upcoming movies, to my favourite movies by actor or director, to best horror anthologies, best Christmas songs and TV shows, best movies for Halloween, my favourite episodes of Buffy The Vampire Slayer, my ranking of Bond movies, songs, and girls, my favourite albums by decade, my favourite songs by artist, bands I've seen live etc. I love lists.
Manic Street Preachers Song By Song: One of the first reasons I started this blog was to try to spread the Gospel of my favourite band, especially as they are not well known outside of Britain. Defo not in the US. Then I found out there were other blogs doing it too. Ah well. These are my thoughts on each song. Don't know them? They are a Welsh rock band who have been around since the late 80s, early 90s. They are highly political and intelligent, on the left wing, and they are probably the finest lyricists in the world. Their main lyricist suffered from various addictions and mental health issues and disappeared in 1995 – although there have been sightings, nobody has ever confirmed they have seen him and no body has ever been found, though the band, fans, and family are still looking. After three albums with him, they suddenly became commercially successful after his disappearance. If you like rock music… if you like music in general, please give them a try.
Music Reviews: This is the same as movies, except for music. Reviews of albums I've always loved, as reviews of albums as I'm listening as a virgin. I take a look at the Top Ten UK Charts from a random month in each year and review each song, while giving my own alternative ten songs from the same year, I am reviewing albums that I've never heard by artists I am familiar with – filling the gaps in those discographies. I'm listening to spin-offs of my favourite bands, I'm reviewing the Disney soundtracks. I was a metal and grunge kid, but also had a love for the best in 80 pop when I was young, so I like to listen to anything though since around the mid-noughties chart music has gone from extremely bad to entirely worthless.
The Nightman Scoring System ©: This is something I truly love, but something which nobody really pays attention to. You'll notice in my reviews I don't give a score. I just talk about the thing I'm reviewing. Scores are arbitrary and when given, people jump to the score and form a conclusion and a bias. If they read the content of the review, there will be a better discussion. That made me think, in a very unprofessional, semi-scientific, ill-examined way, to come up with a fair, universal scoring system which tries to avoid personal and systematic bias as much as possible. If you look at sites like Rotten Tomatoes which are stupidly becoming reference points for quality or to convince you to watch something, or used by advertisers, it's a completely flawed system. Anyone can post whatever they like, and drag down or push up an average. The same used to happen on IMDb. There are a lot of posts online recently about the disparity between Critical and Audience consensus on RT and it leads to more worthless arguments, because if there's something the world needs more of these days, it's people fighting online about pointless stuff.
I devised two scoring systems – one for movies and one for music. To use it, you have to follow the guidelines and be honest. If you're not honest, it will be obvious, and your review won't be valid. For both music and and movies, I break down the scoring into twenty different categories of equal weighting – out of five, for a total out of 100. Categories include acting, directing, sales; or for music – charts, influence, musical ability etc. Say you hate the Marvel movies or The Beatles. You can't score them a 1 out of five in the Sales category because both of those were factually monster hits – they can really only be 5 out of five. In other words, some of what is opinion and bias is removed from the equation. In the same vein, the disparity between critics and audiences is reduced – typically you may think that a movie or music critic care more about how arty or original or influential something is, while the audience might care how many boobs are seen or how catchy the melody is. I'm making sweeping assumptions – but you get the idea – each category is equally weighted so that influence is only worth five points, chart performance is only worth five points, directing, advertising, whatever – each is five points. I'd love to see people use this, and I'd love to run an experiment where a group of people each use the system to score the same thing, and see how similar or different the results are. I'm positive the average would be a more true reflection than anything on RT or IMDB or anywhere else. The only issue with it is, it's more suited to scoring once something has been out there for a while rather than a pre-release or first week review.
Nightman's Favourite Films By Year: Self-explanatory. I list my favourite ten films from every year since 1950, with no comment. Then I give a list of my top films from each decade once I've done each year, but this time share some comments. There's also some stats in there, such as how many films I picked which were nominated for the Best Picture Oscar, which were top ten grossing movies etc.
Top 1000 Albums Of All Time: A journalist called Colin Larkin made several of those popular 'Top 1000 Albums Ever' books. I grabbed one of them, I removed the ones I had already heard, and in this series I go through the ones that I haven't heard, give my virgin thoughts, and whether I think it deserves to be called one of the best ever. I want to sync up my Nightman Scoring System © with these. Just one word of warning – I don't plan or put any thought into these 'reviews'. I literally listen and type at the same time. Not the best way to give thoughts I know, but that's the format.
The Shrine: People die. Famous people die. But they live on, in our hearts and minds and in the work they left behind. Here I offer the chance to remember and offer thanks.
The Spac Hole: Each Monday I post a random lyric from a random song. Every so often I write something which doesn't fit in any other category. Usually it's weird. That stuff all goes here. There are more semi-regular pieces like those posts where I use Google translate to change the lyrics of (s)hit songs or dreadful imaginings like what I would do if I owned my own Cinema.
The Spac Reviews: Carlos Nightman is my alter ego. Derek Carpet is his alter ego. He is an idiot. He likes movies. These are his reviews. They are…. different.
TV Reviews: I sometimes review TV too. I talk about my current shows and my all time favourites.
Unpublished Screenplays: Derek Carpet sometimes likes to pretend he's a writer too. Here are some of his original works, based on other movies and TV shows.
Videogame Reviews: I do these sometimes too. Usually retro. Usually with a humourous bent.
Walk Of Fame: Hollywood has a Walk Of Fame. I have one too. Mine's better, except I don't update it anymore. Not only do my inductees get a star, but they get a statue too! And, in each post one lucky soul gets a special building concerning their work or life dedicated to them!